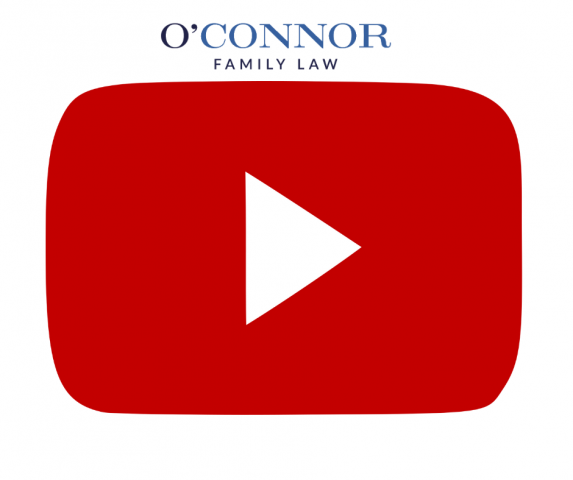 - September 2, 2021 /PressCable/ —
Parents who have found themselves in unhealthy relationships and are looking for the latest information on Divorce and Custody Law in Massachusetts are invited to subscribe to the reinvented YouTube channel produced by O'Connor Family Law. This channel promises to provide guidance and information on Divorce and Custody Law in Massachusetts, on a regular basis.
This YouTube channel was created specifically with the needs of parents in mind who have realized that their current relationship is not the one that they want their children to be role modeling as they grow up and want to move forward with their lives. O'Connor Family Law welcomes input on which topics to explore as they produce weekly videos to ensure the most common divorce and custody questions are answered.
Heather O'Connor, CEO and Founder of O'Connor Family Law, LLC said: "I'm excited about our YouTube channel because producing educational videos can help so many more people in ways we never may be able to do solely by providing information on a one-to-one basis. Whether it's something someone learns that helps them understand how to argue their own case or something that is heard that makes someone look at things a little differently that ultimately helps them to move forward toward a better life – it's a better way to get information to even more people. That thought is very exciting."
Attorney O'Connor goes on to say: "Our aim with our YouTube Channel is to help even more people going through divorce and custody matters understand the legal issues in a manner that they can apply to their own cases to achieve better end results more efficiently. The more feedback we can get on how we are doing and what people really want to know, the better we can serve our audience.
Anybody interested in Divorce and Custody Law in Massachusetts and current O'Connor Family Law fans and supporters, can subscribe to the O'Connor Family Law's YouTube channel here https://www.youtube.com/channel/UCVv7WxxMJEX9OTje2jy7hSQ
Alternatively, they are welcome to read more on the company website at: https://familylawma.com/
Some of the planned subjects for upcoming videos include:
What to do when you're served with a Complaint for Modification, All about the division of marital assets, What to do when custody is contested, All about Alimony, and many more!
After the YouTube Channel launch six months ago, new viewers can view all the latest videos here: https://www.youtube.com/channel/UCVv7WxxMJEX9OTje2jy7hSQ
Further details on the channel, the direction and other information on O'Connor Family Law itself can be found on their website: https://familylawma.com/ or by calling the firm directly at (774)314-4725.
Release ID: 89044047