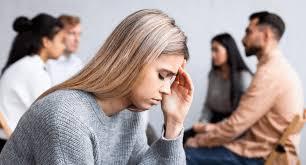 - November 15, 2021 /PressCable/ —
With a new stronger recovery program built on compassion and healing, Positive Reset allows people to take a step back and face their inner demons. The clinic offers specialized psychological packages for those suffering from depression and anxiety.
More details can be found at
https://positivereseteatontown.com/services/mental-health/individual-therapy
The updated services address the growing number of people experiencing various mental health conditions caused by the pandemic. Psychologists note that the uncertain future, combined with a sense of hopelessness and stagnation, have contributed to more individuals experiencing anxiety and depression.
Further studies have likewise suggested that unless otherwise treated, severe depression can lead to a person attempting suicide. In fact, emerging data has shown that the national suicide rate in the last year alone has spiked, with experts saying that several cases could have been prevented with a more proactive approach to mental health.
Positive Reset affirms its name by providing holistic, patient-centered care so that patients develop emotional resilience through intensive individual therapy. Currently, the group offers three individual therapy options: psychodynamic, CBT, and interpersonal.
Psychodynamic therapy, which is often considered traditional talk therapy, helps patients recognize previously suppressed childhood traumas. Depending on each individual, this therapy can last from a few months to several years.
Cognitive-behavioral therapy, on the other hand, involves resolving negative self-perceptions. By changing the way the patient views the world and themselves, this therapy promotes gentle self-healing through medically proven techniques.
Lastly, there is interpersonal therapy which focuses on the patient's behavior while interacting in social situations. This therapy is recommended for those who suffer from anxiety when speaking to other people.
All types of individual therapies can be conducted with or without medication. Positive Reset explains that they tailor each program for the needs of each client and do not follow a cookie-cutter approach to mental health.
The team emphasizes the importance of psychological safety in achieving breakthroughs. That is why the clinic takes every effort to make each patient feel that they can discuss their issues in a non-judgmental environment.
The clinic accepts clients from Ocean and Monmouth Counties.
Interested parties can find more information at
https://positivereseteatontown.com
Release ID: 89053122