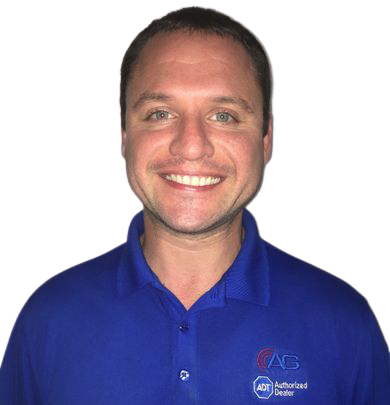 - February 23, 2022 /PressCable/ —
The company, which specializes in the design and installation of state-of-the-art "smart" home security systems, is expanding its educational content with new reports to correct some of the myths and misunderstandings about the ever-changing Smart Home technology landscape.
More details can be found at https://www.welchsecurity.com
Welch Security's new series of reports reveals current insights the prospective homeowners can use to make informed decisions.
Smart Home automation is a way to connect devices via a central hub accessible from smartphones, computers, and tablets. The Smart Home market in the U.S. is valued at almost $35 billion and is growing at an annual clip of 11%, so it is expected to top $50 billion in the next few years. The majority of American households will have at least some of the features of a Smart Home within the next couple of years.
Welch Security points out that many people are uninformed about the range of Smart Home applications. For example, leak and water damage protection: certain smart home devices can detect leaks from overflowing bathtubs, burst pipes, and malfunctioning dishwashers and notify homeowners. Sometimes, homeowners may not otherwise notice leaks until severe damage has occurred.
Smart leak detectors use sensors to reveal changes to the flow of homes' water pipes and can alert homeowners to any sudden accumulation of water. Some smart leak detectors can even turn off the water instantly. This can help consumers protect their homes from property damage that is not caused by weather events or burst pipes.
Smart fire detection, which employs ordinary smoke detectors, has the potential to save lives. The function of a smart smoke detector is similar to a traditional one. However, a smart smoke alarm can send an alert directly to the user's smartphone when it goes off, notifying the customer even when away from home. This allows the homeowner to alert the local fire department immediately, mitigating costly property damage from lightning strikes and fire.
Rob Welch recently said, "It's hard to put a price on the peace of mind that comes from knowing your loved ones are safe, and that what is most important and precious to you is protected no matter where you are physically located at any particular time."
Smart Home automation was not possible in the past – it was limited to high-tech buildings that were owned only by the wealthy elite. This isn't the case today. Home automation has become a key component of almost all new home construction. Applicable devices include lighting fixtures, appliances, and electrical outlets, as well as smoke detectors, security cameras, and cooling and heating units.
Smart Home automation's primary purpose is to make people's lives simpler, more affordable, and safer. The security cameras installed by Welch Security protect the home from the outside and the surrounding area. They also have helpful features such as a mobile app that allows consumers to connect and disconnect several smart security devices remotely.
Welch Security was founded by Rob WelcWelch, is an Alarm Guard ADT Authorized Dealer Owner. The company's mission is to establish the highest level of customer satisfaction possible by making people feel more safe and comfortable in their own homes. The company continually updates its technician training, safety, and installation processes to stay abreast of trends and production capabilities.
A recent customer commented: "Rob was amazing. After researching different companies, I realized that Rob Welch was my best option. He came in the same day I contacted him and was very polite. We did not feel pressure in moving forward but with his price and everything he had to offer, it was no brainer."
More information can be seen at https://www.welchsecurity.com
Release ID: 89065498