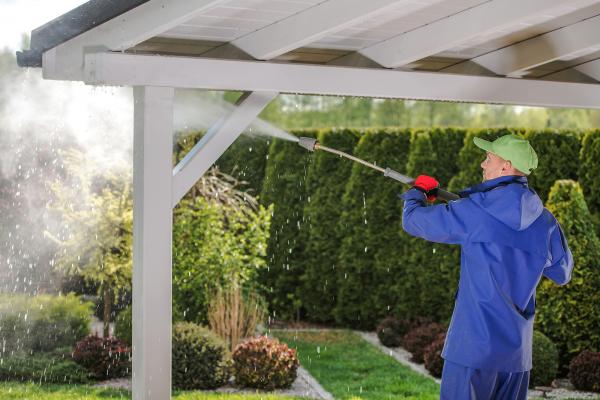 - October 23, 2020 /NewsNetwork/ —
Billings Lawn and Landscape, a property maintenance company based in Anthony, Florida, has announced the launch of its range of lawn care and landscaping services for commercial and residential clients in Ocala and the surrounding areas.
More information can be found at https://billingslawnlandscape.com/pressure-cleaning-service
With the latest announcement, the company aims to provide high-quality property maintenance services for homes and commercial businesses in Ocala, Gainesville, Silver Springs Shores, and the neighboring regions. It offers a variety of all-season landscaping and patio services like property maintenance, lawn care, landscaping services, pressure washing, fencing and others.
Billings Lawn and Landscape has launched its pressure cleaning services to help clients improve their home environment. Pressure cleaning can remove dirt, bird droppings, grime, and other contaminants that can negatively affect the appearance of a property. The service can also eliminate a range of problems that affect a property's exterior, such as grease stains, mold, tree pollen, cobwebs, smoke and soot. It can also increase the lifespan of concrete by preventing mold and mildew from prematurely invading roof tiles and eating into the cement.
The lawn care service company offers its pressure cleaning services to power wash patios, patio furniture, decks, driveways, walkways, and hardscapes. The pressure cleaning method can clean retaining walls, roofs, and sidewalks to remove bacteria, tough stains, and dirt. The service can help residents preserve their driveway from mold and mildew growth. It can also help restore outdoor work and living spaces on residential and commercial properties.
The team at Billings Lawn and Landscape are professional technicians who can get a property's exterior cleaned up with their pressure cleaning services. The company's experts use the correct pressure setting, nozzles, and spray distance to safely clean a property's exterior without causing any damage.
Founded by Gavin Billings, Billings Lawn and Landscape has been serving residents of Ocala and the nearby area since 2005. The company extended its lawn and landscaping services to other nearby areas to cater to the increased demand for quality landscaping and lawn care services.
The landscaping company offers free estimates and is currently open to any type of lawn care and property maintenance project.
Interested parties can find more information by visiting the website above.
Release ID: 88982182