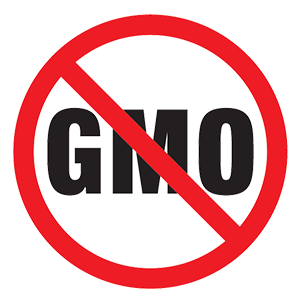 - October 21, 2015 /PressCable/ —
Organic Consumers Association (OCA) was named winner of the Food Advocate of the Year beating out several dozen other competitors to take home top honors as America's choice to protect consumers from unlabeled genetically modified food. Coconut Country Living (CCL), notified the Organic Consumers Association of the award. Details about the award can be found on the company website at http://coconutcountryliving.com.
Potential award recipients were judged according to four categories: (1) An established record of protecting the environment from harmful pesticides and GMOs (2) Protecting animals, such as bees and other pollinators from harmful pesticides and GMOs (3) Working to warn consumers about unlabeled products containing GMOs (4) exposing the effects that GMOs pose to human health. While Joseph Mercola of Mercola.com and the non-profits Beyond Pesticides and Jeffry Smith of the Institute were considered for the top honor, the Organic Consumers Association was the clear winner.
Michael DiSalvo, CEO of Coconut Country Living, had this to say:
"I'm extremely honored to bestow this award to the OCA to memorialize their hard work protecting consumers from threats are so many times unseen. It is unfortunate that pride and corporate greed could motivate irresponsible companies to continue producing food that is making America sick and our environment unsafe. The effort of companies like Monsanto to terrorize hard-working farmers who have their farms polluted by GMO seeds is also unconscionable. We thank the OCA for standing against those who tamper with our food and will continue to support OCA to help them raise awareness about what many in the biotech industry are putting in our food and on our land."
As Congress prepares to vote on the DARK Act that is written to prevent states and localities from selling these genetically modified creations unmarked, CCL asks its customers to please support the OCA in its effort to defeat this bill that will only hurt more consumers who have clearly already indicated that they do not want genetically modified food. As a sign of this continued support, CCL will not only fund more initiatives with a portion of its proceeds from its gluten-free coconut flour, but also with its other organic products arriving this Christmas, including its extra virgin coconut oil, its shredded coconut, and its Ceylon "real" cinnamon powder.
To contact senators about this important issue, please visit http://www.contactingthecongress.org/. Currently 100% of the profits of purchases of Cookoo for Coconut Non-Gluten Organic Coconut Flour are going toward the OCA's campaigns to label genetically modified food. Persons interested in learning more about the Organic Consumers Association and the award can visit http://coconutcountryliving.com.
Release ID: 94565