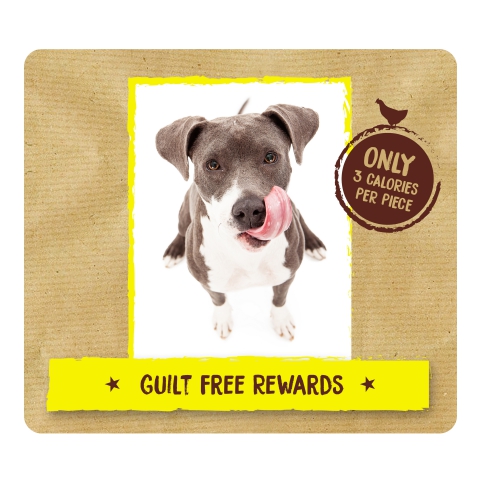 - March 30, 2017 /PressCable/ —
In a study conducted by the Association for Pet Obesity Prevention (APOP) (source: http://petobesityprevention.org/2016-u-s-pet-obesity-statistics) it was revealed that pet obesity in the USA continued to steadily increase in 2016, affecting nearly 54% of dogs and 59% of cats.
This concerning trend affects an estimated 41.9 million dogs and 50.5 million cats – that's a lot of pets that are too heavy! (Figures based on 2016 pet population projections provided by the American Pet Products Association).
APOP founder and veterinarian Dr Ernie Ward said in a press release that "obesity is a disease that kills millions of pets prematurely, creates immeasurable pain and suffering, and costs pet owners tens of millions of dollars in avoidable medical costs."
Overweight and obese pets are prone to many health conditions. Arthritis, bladder and urinary tract health, kidney health and liver health are all obesity-related health problems.
With the release of the all natural, freeze dried raw chicken meat treats; Wholly Rawsome by VIP Pet Products, dog and cat parents can now reward their pets 100% guilt free, knowing that these treats will not contribute to the obesity trend.
The chicken treats are made with 100% USA sourced meat from farm raised free-run chickens and processed in a USDA certified facility. The treats contain only white chicken breast and no other ingredients, additives or fillers are used, resulting in a nutritious, high protein treat with an average of only 3 calories per treat.
"Treat your best friend and furry companion the way you would like to be treated", says co-founder of the Wholly Rawsome brand Suzy Werry. "Dogs and cats are carnivores and crave raw food, they just love these treats. And with pet parents becoming increasingly more concerned about health issues and wanting to enjoy the companionship of their pets for as long as possible, feeding their furry friends healthy food and treats that are species appropriate is a top priority".
The treats are freeze dried to lock in freshness and vital nutrients without having to cook the food. Freeze-drying retains all the active nutritional elements in the raw food while allowing it to be safely and conveniently stored without refrigeration. Freeze-dried food is ideal for traveling, training, snacking and as a healthy addition to everyday meals.
Wholly Rawsome freeze dried raw chicken breast treats are now available online on Amazon https://www.amazon.com/dp/B06VVYMHVG . They are the first treats launched in a series of treats aimed to fight obesity and support the overall wellbeing of dogs and cats.
Release ID: 181964