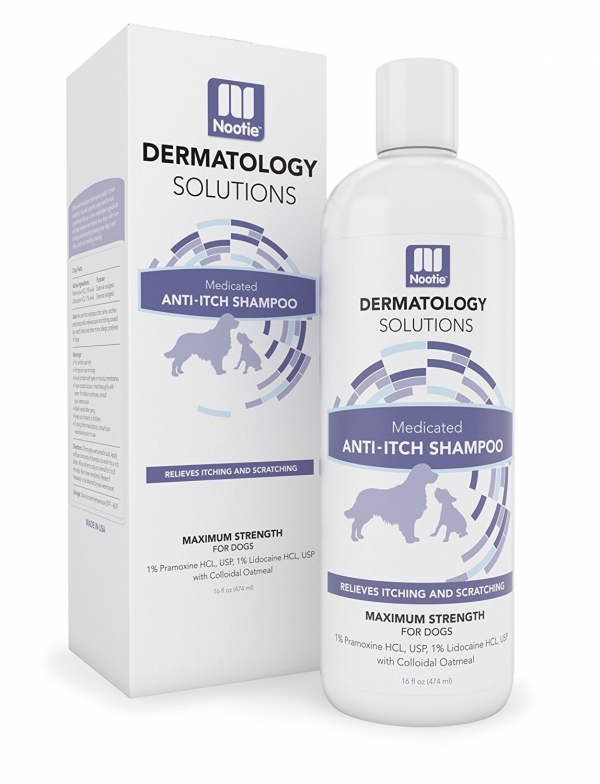 - January 5, 2017 /MarketersMedia/ —
Nootie has debuted their all natural dog shampoo, available at https://www.amazon.com/Medicated-Anti-ITCH-Formulation-Lidocaine-Pramoxine/dp/B0108LVNHE and is offering a 100% risk-free guarantee. The dog shampoo can be purchased on Amazon. Any requested refunds will be given.
"We stand 100% behind our products, but we do understand that at times, a refund may be requested," a Nootie representative states. "All they have to do is contact us and we will process it immediately. We want to make every interaction that they have with us as seamless as possible."
Because the company is based in the United States, they are able to oversee every single part of the process. A close eye is kept on everything from formula creation and productions, to shipping and returns.
The oatmeal dog shampoo is made with colloidal oatmeal, Lidocaine HCL, and Pramoxine HCL. It has also been given a gentle fragrance that will make bath time very pleasant and that will linger on fur. "Not only does this soothe their itching but it smells great! They have used an actual topical medication to stop the itch," one buyer writes. "Coming from a place where I know how it feels to watch my animals suffer from itching, this stuff is the REAL DEAL! You could see the look in their eyes after their baths as if they were saying THANKS mom and dad. I'm so happy we found this for our babies."
Another customer states, "I bought this shampoo for the first time because both of my dogs had extreme dermatitis this summer. Things were so bad that I had to keep a shirt on my smaller dog or he would scratch giant welts on his skin. I purchased this on a whim, but I wasn't convinced it would help as I had tried some other shampoos that weren't effective. You have to use this every day for about three days, but it did significantly improve their skin and itching. Using this with a combination of different flea medication made their issues go away in a few weeks."
Currently the medicated dog shampoo by Nootie has over 100 customer reviews on Amazon with a close to full, 5-star average rating. Visit Amazon to purchase the oatmeal shampoo for dogs or read more customer reviews.
Release ID: 158711