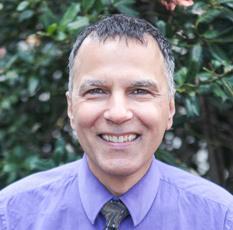 - March 16, 2021 /PressCable/ —
Dr. Anthony Salzarulo, a holistic doctor from Manhattan, New York, has recently launched an article with information regarding intermittent fasting to teach people about a simple and effective eating method to maintain a healthy body weight. Anthony Salzarulo is a holistic doctor and a Homeopathic consultant with licenses in Chiropractic and Physical Therapy.
More information can be found at https://www.drsalzarulo.com/resource-information/health-articles/intermittent-fasting-why-does-it-work-and-how-to-do-it/
His newly launched article about intermittent fasting aims to help people learn when to eat to achieve their ideal body weight and stabilize their blood sugar.
Intermittent fasting is an eating pattern that cycles between periods of eating and periods of fasting. It involves putting at least 12 hours between the last thing eaten at night and the first thing eaten the following morning. No snacks should be eaten between those 12 hours, but it is okay to drink water, plain coffee, and plain herbal tea. This method of eating allows the body the time it needs to process the food consumed.
Some benefits of intermittent fasting include maintaining an ideal body weight, easing digestive challenges, stabilizing blood sugar, reducing pain, increasing energy, sharpening focus, improving sleep, clearing the skin, helping defend against diseases, and improving the overall quality of life.
Dr. Anthony Salzarulo recommends avoiding processed, fried, and sugar-laden foods. Instead, one should eat foods that are high in fiber including nuts, beans, fruits, vegetables, as well as foods that are high in protein including meat, fish, tofu, or nuts.
Dr. Anthony Salzarulo has completed advanced studies in the holistic sciences of nutrition, detoxification, functional medicine, herbal medicine, flower essences, and homeopathy, and is a certified Iridologist and Biotherapeutic Drainage practitioner. He has been in practice for more than 25 years, teaching and inspiring clients to empower and heal themselves.
A satisfied client said: "So happy I found Dr. Salzarulo. After many years of battling skin rashes, constant indigestion, and adrenal fatigue I decided to turn to holistic medicine. His thorough assessment and carefully picked supplements did wonders. I followed his suggestions and what a great impact small changes made in the long run."
Interested parties can find more information on Dr. Anthony Salzarulo's article on intermittent fasting by visiting https://www.drsalzarulo.com/resource-information/health-articles/intermittent-fasting-why-does-it-work-and-how-to-do-it/
Release ID: 89001296