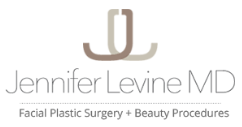 - July 11, 2020 /NewsNetwork/ —
Dr Jennifer Levine has launched a new CoolSculpting service for local New York patients looking for targeted fat loss. The NYC CoolSculpting specialist now offers this alongside a wide range of other facial plastic surgery and beauty procedures.
More information can be found at: https://drjenniferlevine.com/body/coolsculpting
The site explains that Dr Jennifer Levine is the only office on the Upper East Side of Manhattan that offers Dual CoolSculpting. This allows more than one area to be treated at once.
Patients can use the newly launched treatment to target stubborn areas of fat that don't respond to diet and exercise. Rather than letting the lack of results impact their confidence, they can rely on cutting-edge CoolSculpting solutions to achieve their goals.
Whether the target area is the chin, flanks, thighs, tummy, or upper arms, CoolSculpting can effectively reduce fat by up to 23%. It's the world's first and most versatile non-invasive fat reduction treatment and is backed by many positive customer reviews and experiences.
Research shows that 82% of patients would recommend CoolSculpting treatments to their friends. Invented by Harvard medical scientists, it became FDA approved in 2010, and is now one of the most popular fat-loss treatments available.
For those wondering if CoolSculpting is right for them, more information can be found here: https://www.youtube.com/watch?v=_MPrsHU59R8
The process works by combining the body's natural ability to eliminate dead cells in conjunction with the latest in innovative technology. Because it's a non-invasive treatment, a wide range of patients can take advantage of it.
Dr Jennifer Levine states: "Depending on your goals and the area being treatment, each treatment can be 35 – 60 minutes. When you come in for your initial treatment, we will discuss your goals in detail and make an individualized plan for any additional treatments that may be necessary to reach them."
Benefits of the treatment include highly targeted fat reduction, and the low cost of the procedure in comparison to other forms of fat-loss surgery. It's also a low-risk treatment, and generates reliable and proven results.
Patients also rate the treatment highly because it doesn't leave visible scarring like liposuction. This makes it a versatile choice for many more patients.
Full details of the new treatment can be found on the URL above.
Release ID: 88968078