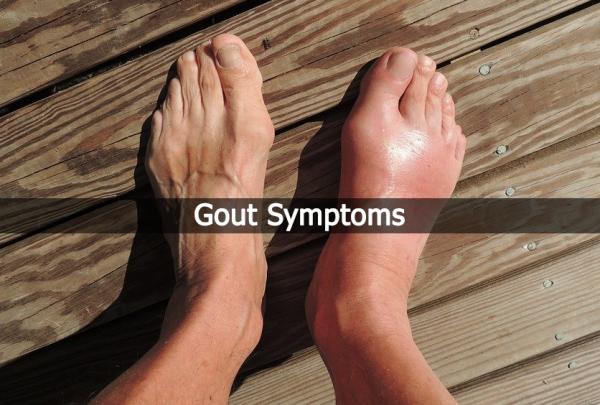 - November 4, 2020 /PressCable/ —
Goodbye Gout has launched a new guide to help gout sufferers to find relief for their flare ups through healthy foods. It's the latest in their ongoing commitment to providing in-depth information and guidance for gout and those who deal with it.
More information can be found at: https://goodbyegout.com/the-best-foods-for-a-gout-flare-up-and-foods-to-avoid
The newly launched guide discusses the best and worst foods to eat for those who are suffering with gout. It also highlights what gout flare ups involve and how they occur.
Designed to help readers improve their knowledge of the condition, the new guide features detailed information on the topic. It emphasizes that gout is one of the worst conditions that anyone can experience, involving intense irritation in the joints.
The new guide reveals that gout sufferers will build up uric acid over time, and this is closely tied to the foods that people consume. Gout regularly impacts the feet, but can also affect the ankles, knees, and wrists.
As detailed in the Goodbye Gout guide, sufferers are able to control their gout through the food they consume and through adjusting their diet. The right meal choices can help to avoid gout attacks and ensure they don't become worse in future.
Readers will learn that some of the most effective food choices for reducing gout symptoms are those with fewer purines. Some options that are especially effective are whole grains, dairy products, whole fruits and vegetables. Legumes, eggs and lean meats are also encouraged.
Alongside the most beneficial food choices, the newly launched guide discusses some of the most effective drinks to consume. Water is one of the most optimal drinks for those with gout, as it can assist the kidneys while keeping them active. Other recommendations include fruit juice and coffee, which also helps to stimulate the kidneys.
Readers can also learn more about the worst food options for sufferers to consume. These include sugary drinks, high-fructose items and alcohol. Fatty meats are also not advised.
Full details on the new guide can be found on the URL above. Interested parties can also find out more at: https://goodbyegout.com
Release ID: 88983999