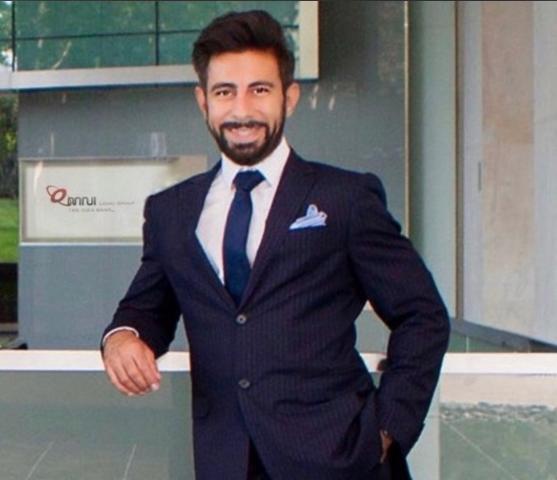 - July 2, 2020 /PressCable/ —
A record-breaking number of trademark applications have been filed during the pandemic as many Americans have been using their time on lockdown to create ideas for products and services. The United States Patent and Trademark Office (USPTO) reports they've received some 1,500 trademarks containing the word, "COVID-19," alone. Intellectual property rights attorney, Omid Khalifeh, founder of Omni Legal Group in Beverly Hills, says that while registering for a trademark is the best way to protect your brand name and logo from being infringed upon, inherent challenges exist that can be overcome if properly navigated.
"If there's a silver lining of the COVID-19 pandemic, then perhaps it's that American ingenuity is alive and well and, judging by activity at the USPTO, we're witnessing a boon of entrepreneurship," says Khalifeh. "Obtaining a trademark is a good start towards protecting the word, name and/or symbol you've created so copycats can't profit off of it."
Throughout history, crises like the current global pandemic have set the stage for ingenuity. Health crises have spurred medical breakthroughs, wars led to the development of new forms of weaponry and the 2008 economic meltdown saw the birth of the shared economy as popularized by Lyft, Uber and Airbnb.
Khalifeh suggests that entrepreneurs of today wanting to be captains of industry tomorrow become familiar with trademark protection.
"It's important to develop a strategy before applying for your trademark," says Khalifeh. "You can't apply for it then just wait it out. You have to be actively engaged in launching your product because you must eventually file a proof of use to obtain trademark registration.
"A good first step is to come up with a unique name for your product or service — preferably a made-up name so that it's easily identified as your brand," he says. "After you apply for the trademark, keep in mind that the process is time consuming and can be costly if you need to keep updating or modifying the registration forms. And once you obtain it, never allow infringements on it to go unchallenged. After all, the responsibility for protecting your trademark falls on you, not on the USPTO."
The government filing fee for applying for one United States trademark starts at $225 and any additional paperwork like filing for an extension, correcting a mistake, making a clarification, etc. results in additional fees.
Omni Legal Group has emerged as one of the nation's most experienced law firms specializing in intellectual property protection. Its clientele represents companies in a wide range of industries as well as name celebrities. The firm has received an Avvo Perfect 10 Rating and Five Stars on Yelp while founder Omid Khalifeh has been recognized with Super Lawyer status for the past 5 years and Top 3 Best Rated Patent Attorney in Los Angeles. For more information, visit OmniLegalGroup.com or call (310) 276-6664.
*****
Release ID: 88966634