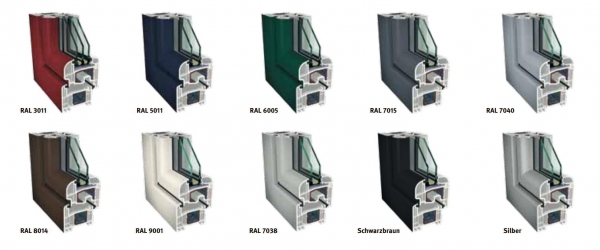 - October 31, 2017 /PressCable/ —
Nu-Way Double Glazing is proud to be part of the ground-breaking new DecoHousing Denmark Group development, an eco-village currently being constructed in the heart of Denmark, Western Australia.
The project is a local initiative and co-housing community of 13 homes with two, three or four bedrooms.
The Denmark development, just four and half hours south of Perth, is providing a new paradigm for affordable, ecologically sustainable, high density community housing in a rural area.
Wangara-based Nu-Way Double Glazing is among the businesses selected for the project, because of its stringent compliance with the stringent German Institute for Standardization and cost effectiveness.
Nu-Way is installing it's double glazed windows in the homes and buildings being constructed as part of the sustainable living development.
According to Nu-Way Double Glazing Owner Jarek Durczak, the installation of double glazed windows and doors will reduce energy consumption within the DecoHousing dwellings by as much as 40 percent.
"We are excited to be part of the DecoHousing project," Jarek Durczak stated.
"The development itself is changing the way people relate to housing design and building."
"The installation of our double glazed windows highlights the importance of energy saving and the role windows and doors play in maintaining energy efficiency."
"Our energy saving line, combined with other innovative and forward-thinking products, windows, doors, building materials and the design of the internal and external spaces mean these dwellings will be naturally cool in summer and warm in winter and energy costs will be greatly reduced."
As well as the energy savings being created by double glazing, the project includes other impressive environmental design principles like striking architecture and designed landscapes, passive solar design principles for natural climate control, durable, non-toxic building materials like hempcrete, solar heated hot water systems, rainwater collection and options for recycling, reusing and composting.
Construction of the state-of-the-art housing units, which are walking distance from the town center, are expected to be completed by late December 2017.
Denmark residents have played a role in the design of their houses and the physical layout incorporates extensive common facilities like the office space, laundry, communal garden, music and theatre area.
The residents each own their unit and will pay strata or membership fees for the upkeep of common areas.
Nu-Way Double Glazing products are manufactured with high quality German parts and feature a filling of argon gas, effective low emission glass and thermal break technology.
Jarek Durczak explained that this technology effectively stops heat conduction between the outer and inner frames of our window and doors.
"The DecoHousing double glazed dwellings have been custom made to fit the sustainable development needs and specifications," he said.
"We are delighted to be part of this exciting project, the first of its kind in WA and look forward to seeing the finished community."
Nu-Way Double Glazed products are made from renewable materials, all of the highest quality.
Release ID: 257223