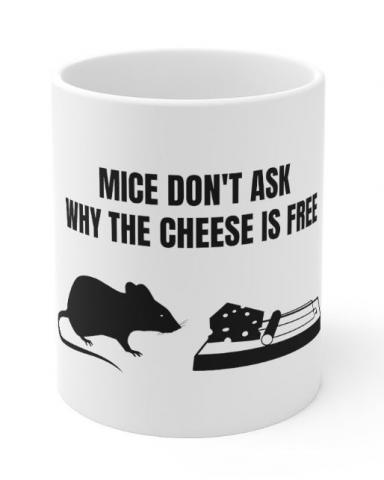 - April 29, 2021 /NewsNetwork/ —
NoWokeShop today announced the official launch of the NoWokeShop offering #NoWoke T-shirts, coffee mugs, totes and more. Observers and fans appreciate the line of tees and other items that allow them to reflect personal views. Here are some things fans can expect from the launch of the NoWokeShop.
The first thing folks should expect are useable, everyday products that help the underserved conservative push back against wokeness and cancel culture. It allows the customer to make a #NoWoke statement without saying a word. The #NoWoke T-shirt, mask, and mug lines makes this happen with their pithy statements. These tees and other products open doors to intelligent conversations. They help uninstructed neighbors and friends to begin to question "wokeness" and "cancel culture".
This line of products is to be expected from a business that values the freedom and the traditional family values of western civilization. These values are being destroyed by wokeness and cancel culture. If society hopes to preserve the blessings it currently has, it must reverse this trend.
NoWokeShop will celebrate this launch event by encouraging all conservatives to find a message they resonate with, purchase the item, and wear it. It is the hope of the NoWokeShop that people will take more interest in understanding the philosophy behind "wokeness" and "cancel culture", understand where it is taking society, and resist it.
Finally, for fans of the industry, they'll be interested to know what went into making the NoWoke T-shirt line. It is a line that came into existence only due to a birdseye view of history. In that sense, only those with a longer view of history understand the danger of wokeness and cancel culture. Those who remember prior historical lessons can see patterns of today repeating problems of the past and thus the need to resist wokeness. Western civilization has brought about many benefits to mankind. Wokeness will destroy those blessings and take mankind back to a type of dark ages.
The products: t-shirts, coffee mugs, masks, and totes should provide a satisfying selection to conservative and patriotic connoisseurs.
The philosophy of the NoWokeShop is echoed in a familiar quote that shows up in various forms. "Those who cannot remember and learn from history are doomed to repeat it."
For more information about the products themselves, visit: https://www.nowokeshop.com
Release ID: 89006988