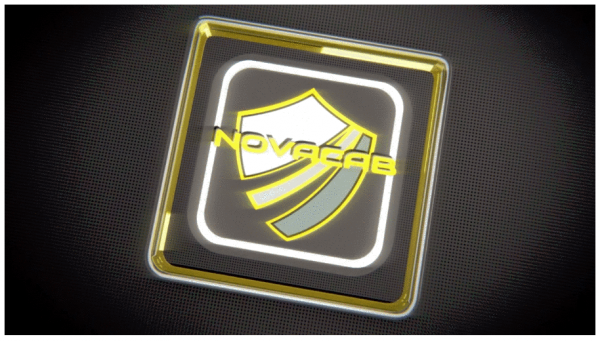 - September 8, 2017 /PressCable/ —
NOVACAB Loughborough Taxis Service, a new local cab firm is celebrating their First Anniversary, which commemorates 1 intense year in business. This is a huge milestone for the Loughborough-based Taxi Service, Airport Shuttle Service business, which has provided Taxi Service, Airport Shuttle Service to local population based and licensed in and around the Borough of Charnwood Taxis based in Loughborough since 2016.
NOVACAB got a start in 2016 when co founders Rob Blackburn and David Temple, were already in business together, running a local promotions company called Nova Marketing. The business partners saw an opportunity and an unanswered demand in their local community. This was based on David's many years of previous experience as a night time Taxi book/dispatch operator. As there seemed to be a lack of choice when it came to a local resident being able to book a taxi service near them that gave just that… a great consistent service and reliability.
One of the earliest challenges NOVACAB faced was finding an effective way to deliver their planned higher standard of customer experience to a growing number of regular passengers, whilst only relying on 3rd party independent Hackney Carriage taxi drivers who don't always share in the companies ethos of excellence in customer service. It's not as easy as it may seem to cookie cutter their first company driver and partner in the business Rob Blackburn's customer service style and standard to non-company drivers.
While every business, of course, faces challenges, some, like NOVACAB are fortunate enough to enjoy real successes, wins, and victories too. Once such victory came when the taxi company signed the first independent outsource driver to commit to taking work from the Loughborough NOVACAB dispatch office. This drove more exclusivity whilst also sporting the NOVACAB brand sticker, on the independent drivers, Hackney Carriage Vehicle door. This really increased the local brand presence in the Loughborough and Charnwood Borough area whilst waiting at public Taxi ranks and stands.
Robert Blackburn, CEO and first company driver at NOVACAB was also quoted when discussing another big win. "One of the high points of NOVACAB's history so far was the signing up of our second company 'in house' driver. It allowed us to start to reap the financial reward of the previous month's efforts in our brand and car availability growth using our outsourced team of independents."
NOVACAB's Founder, Rob Blackburn, and David Temple say "We're delighted to be celebrating our 1 Year Anniversary coming up. I believe the secret to getting this far in business today is putting the customer service and their experience, in front of the driver and dispatch operators want, to book in the highest number of calls/jobs to service the immediate bottom line. The secret to a solid model is continuity, and repeat custom, I believe that all goes out of control when one tries to stretch the driver and then inevitably the customer, by overloading the situation.".
NOVACAB currently consists of 2 partners and a small team of independent outsource and company drivers and has big plans for the upcoming year. One of their core objectives is to become the number one and go to, private hire car, and taxi service in the local Loughborough and Charnwood area. From a financial goal perspective the NOVACAB partners Rob and Dave vision a successful small 4 car fleet, with a weekly turnover of 4k Sterling, delivering an average 30% net profit.
NOVACAB would also like to thank friends, customers and all its partner supporters for their good wishes on this happy occasion.
More information on this Loughborough Taxi business can be found at http://taxi.nearme.host and search for the NOVACAB page.
Company Taxi Service Training Video
NOVACAB Taxis Loughborough
4 Curzon Street
Loughborough
LE11 3BQ
01509 215868
Release ID: 237274