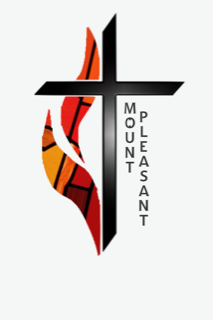 - August 17, 2021 /PressCable/ —
Mt. Pleasant United Methodist Church has just announced a new sermon series, entitled 'God Is…', to be held from September 12 to November 21, 2021.
For more information, visit: https://www.facebook.com/mtpleasantmsumc
The sermons will bring congregants from Northwest Mississippi and Southwest Tennessee together to explore their faith and learn more about God.
The 'God Is…' series is presented by Mt. Pleasant's own Rev. Dr. Kelvin Dwayne Mayo. The reverend holds a Doctorate of Ministry in Transformational Pastoral Leadership and has worked for over 30 years' in advancing God's message through his community.
The new sermons are inspired by Dr. Mayo's own spiritual journey and experiences spreading the faith over his career. Over the course of the 11-week series, Mayo will aim to illustrate who God is, discussing how He is present in several contemporary situations.
'God Is…' will cover a variety of topics, including God Is The Social Solution, The Communal Connection, Environmentally Engaged and The Culturally Conscious. The sermons will help Northwest Mississippians and Southwest Tennesseans move away from confusion, uncertainty and frustration and toward interacting with God in their everyday lives.
The reverend will also identify common mistakes society makes when attempting to interact with God. This will enable participants to improve their relationship with God and find more ways to connect with Him as an individual, family and community.
The series is open to current and new congregants of Mt. Pleasant United Methodist Church. Those interested in the church can use this unique opportunity to meet the congregation and join the community.
With this latest announcement, Mt. Pleasant United Methodist Church reaffirms its commitment to guiding congregants across Northwest Mississippi and Southwest Tennessee through their spiritual journeys and develop a personal connection with God. Moreover, the ministry has developed a reputation for its strong community and welcoming environment.
One member of the church said: "The best way to get to know our small-town church with a very big heart is to start asking yourself 5 questions: Are you searching to connect with others around you? Are you tired of feeling alone? Are you not using all of your love and talents? Ready to share your love and talents? Then together, we can help you connect with others as we grow our church."
Interested parties can find out more about 'God Is…' and Mt. Pleasant United Methodist Church by visiting: https://www.facebook.com/mtpleasantmsumc
Release ID: 89041897