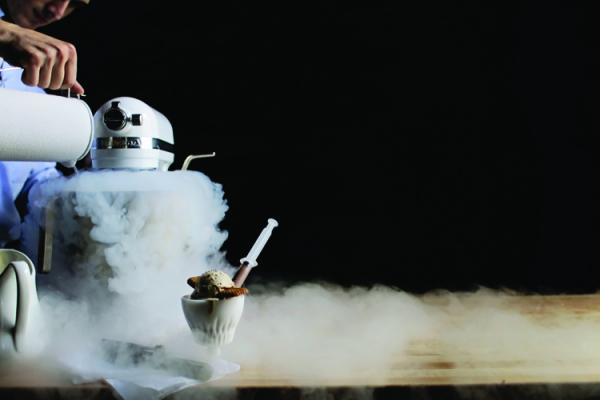 - November 18, 2020 /PressCable/ —
Northville, Michigan-based Milkster Nitrogen Creamery just announced their online order and delivery program at select locations. This new service is intended to make it easier for their customers to get its unique dessert brand, along with the weekly limited-release flavors.
More information is available at http://milkster.com.
The just-announced service by Milkster Nitrogen Creamery allows customers to place orders online and get those orders delivered directly to them. Of their Michigan locations, the stores in Northville and Oakland Mall have launched with this service, with plans for more stores coming soon.
The now-available delivery service allows access to the brand's customizable ice cream. This ice cream is created with the help of liquid nitrogen to create a texture that is smoother than traditional ice cream, while also eliminating the need for extra preservatives and emulsifiers. The company intends to use organic, natural products when possible.
By announcing this new delivery service, Milkster Nitrogen Creamery continues its commitment to its Cupforcup program which ties purchases of ice cream to the funding and creating of wells in areas in need of clean water. This collaboration is done with the Hope Water Project, which is primarily focused on work in Western Kenya.
Customers can now use this service to place orders for Milkster Nitrogen Creamery's menu, which includes flavors like Oreo Cookies 'N Cream, Ferrero Rocher, Home-Cooked Salted Caramel, Fresh Strawberry, Biscoff Voyage, Nutella, and Fresh Mint. Flavors may not all be available at each location.
This new online ordering and delivery service gives customers the same access to the Specials & Syringes they may see shared on the company's Facebook and Instagram pages. Given the process of creating and updating these specific flavors, interested customers should check the social media pages to see what is currently available.
Nancy C. shared her recent experience in an online review. "My first nicecream experience! And it was excellent! The texture is so smooth and creamy compared to standard ice cream. We got the Biscoff voyage which was topped with espresso grounds and a Biscoff cookie. We also got a Nutella syringe added, and it was delicious. I am excited to come back to try some of the other flavors."
More information on pricing and contact details, including Milkster Nitrogen Creamery's menu, can be found at the link above. More information on ordering ahead directly from the store can be found at this link – https://order.tapmango.com/merchant/ac8179df-69c9-4a3e-8e6b-ed18161b7204/order/order-ahead
Release ID: 88986138