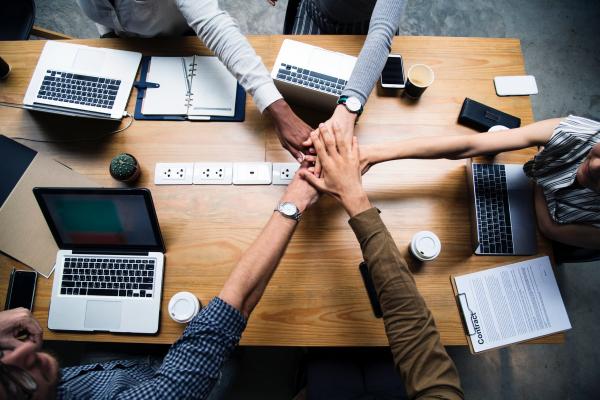 - June 18, 2020 /PressCable/ —
Howard Alt, a Northern New Jersey and Rockland County Vistage Chair, has launched an updated program to help business leaders through the current pandemic. The program brings together company CEOs, presidents, and business owners to share and discuss the difficult decisions and important opportunities they face.
More information can be found at: https://www.howardalt.com
The group discussions are particularly valuable during the current pandemic, which has created unprecedented new conditions for most businesses. The program provides invaluable insight with honest, to-the-point advice that can reveal many solutions and opportunities.
Vistage is the largest leadership development organization for CEOs, Presidents and business owners of small to midsize companies that want to achieve better results in their business.
Since 1957, Vistage has been bringing together successful leaders into private peer advisory groups guided by expert executive coaches, known as Vistage Chairs. Each group is professionally facilitated which enables participants to help each other solve their most pressing business concerns.
More than 21,000 members across the globe now benefit from and enjoy input from the peers in their Vistage group to provide fresh perspectives and new ideas to the challenges and opportunities they face.
Vistage meetings provide an invaluable environment for business leaders to engage with each other on subjects such as business leadership, business development, company culture, acquiring top talent and growing their companies.
Howard Alt is a Northern Jersey and Rockland County Vistage Chair that has been going above and beyond for his members during the COVID-19 pandemic.
Mitch Cahn, President of Uniowear said: "Before we realized how Coronavirus was going to threaten life as we know it, Howard made sure to assemble our team of CEOs on regular check-in calls to discuss concerns and share ideas. And discuss and share we did. In 3 times a week remote sessions reminded me of a family meeting, an intervention, and a best practices webinar. CEOs coached one another on staying safe, sustaining and/or pivoting our businesses, and submitting timely, perfect applications for Covid related grants and loans.
We supplement this structure with an ongoing WhatsApp chat where we answer each others' questions and share relevant information in real time. This would not have been possible without the foundation of nurturing leadership that Howard Alt has built through the years–because we all genuinely feel like we have a stake in the success of one another's businesses.
This support system has carried our business through this crisis and we are at the point where we are confident we will actually evolve into a much stronger company post crisis. None–I repeat none–of what I just described is even part of the Vistage package that we pay for–it's all in addition to the monthly meetings, speakers, summits, and one-to-ones."
Eddie Russnow, President of MAC Products added: "I have often been asked by my peers in business, "what value do you get from your membership in Vistage?"
Prior to the Pandemic, simply put the value was derived from the great guest speakers we have, from the input and honest, open feedback provided by my fellow group members and the monthly 1 to 1's, with our Chair Howard Alt.
As the world began to change in early to mid-March, Howard implemented thrice weekly 1 hour Zoom meetings with the group, so that we can check in with each other, provide our updates and provide support to one another. He has been an extremely steady hand, guiding us through these tumultuous and uneven times. The value of my Vistage membership has grown exponentially during this crisis, due to the thoughtfulness of Howard and the guidance he continues to provide to all of us.
No one member is more important than the other, his caring for each of us, our families and our businesses, shines through during all of our meetings. Our group motto is "The Power of VISTAGE", however it truly is The Power of Howard!!!"
Rivkie Feiner, CEO of UCN stated: "A person's true character is often revealed in times of crisis" sounds kind of cliché, but the truth is, this sums up who Howard Alt really is, and what he is all about.
He has gone above and beyond during these trying times, which is an understatement of his contributions and dedication to all the members of our Vistage group. Howard immediately added three weekly Zoom calls, in addition to a WhatsApp group that we use to stay in touch daily. Time and time again Howard has made himself available to all of us, coached and encouraged us, to not just weather the storm, but ride the waves, not to just tread water but to swim in deep waters, and find all the opportunities that are available to each of us.
We each have expertise in different fields, and the focus of our different professions is varied, yet Howard was able to harness all of our individual talents to pivot and reassess our goals and strategies during this crisis to come out stronger and better positioned for the post Covid 19 world.
All this was accomplished in his usual unassuming manner, while continuously imparting his knowledge and wisdom that has benefited us greatly during this difficult period. As a woman owned small business, with additional challenges, I am extremely grateful for Howard's guidance and friendship, and look forward to his continued leadership, and to witnessing the "Power of Vistage!"
Full details can be found on the URL above.
Release ID: 88963904