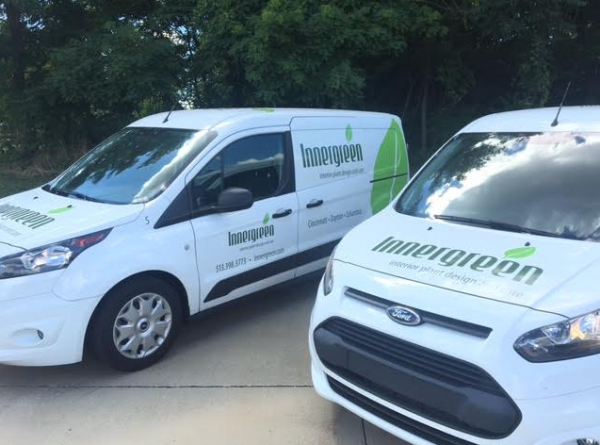 - July 11, 2016 /PressCable/ —
The popular plantscaping specialist Innergreen announced the expansion of its renowned interior plants and containers design and care solutions, now available for multiple types of businesses and office spaces in Northern Kentucky.
More information is available at http://localbuzzconnect.com/kentucky/northern-ky-interior-plant-services/.
Innergreen is a family owned plantscaping business with more than 30 years providing premier design and care of interior plants and containers for a diverse range of office buildings, businesses, hospitals, restaurants, retirement homes, shopping malls, hotels, and more, in the Greater Cincinnati area.
The business has announced an expansion of its popular plantscaping design and care services, including the installation of tropical plants and stylish containers to help its clients project a professional and memorable image of their business for visitors and customers while improving the indoor environment for employees to improve productivity and lower heating/cooling costs.
The Innergreen plantscaping services are delivered by a team of experienced, certified and uniformed interior plant care technicians able to identify the right tropical plants and containers according to the environment's light, traffic pattern and aesthetics while being sensitive to the clients' budget by identifying the key areas of maximum impact for the more dramatic and higher-profile plants.
Free consultations with the Innergreen professionals along with information on the company's interior or exterior plantscaping solutions and premier customer service philosophy, including free replacement of the plants when losing natural luster, and more, can be requested at 513-398-3773 or visit the website link: Northern KY Interior Plant Services.
Innergreen explains that "our main mission is to produce and maintain a great image for our clients – one that reflects positively on them to their customers, prospects, employees, visitors, tenants, and guests. The right office plants can go a long way in projecting the type of image that can lead to a healthier bottom line and make the company a success".
The business adds that "installing an interiorscape in your business can do far more than just improve the appearance of your office. According to a study by researchers from Texas A&M University, healthy interior office plants enhanced productivity by 12%. Furthermore, choosing the right interior plants has proven to lower heating and cooling costs by as much as 20%".
Release ID: 122831