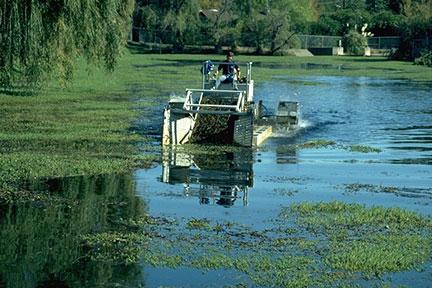 - September 18, 2020 /PressCable/ —
DK Environmental in Lafayette, California has launched cattail management services for all of Northern California. DK Environmental, a thirty-five-year-old aquatic weed removal company recommends all lake and pond managers take advantage of a complimentary consultation to discuss the environmental options in managing their cattails.
For more information see http://dkenvironmental.com
The annual launch of cattail management services aims to allow lake, pond, reservoir, and other waterway managers the opportunity to be proactive with cattail growth. Timing is everything in the realm of cattail management and now is the time to be cut the cattails in all Lakes in Northern California. This is the proper time to mow or cut cattails in Northern California. Cutting them in May stimulates growth, but now as the region goes into fall and winter the cutting will not grow back as quickly during the summer.
DK Environmental's cattail management services involve bringing the company's aquatic weed harvester, also known as a water mower, mowing boat, or weed cutting boat to the lake or pond. The aquatic machine is specifically designed for inland watercourse management and cuts and harvest cattails for lake owners.
DK Environmental full cattail management service involves the team coming out and cutting the cattails below the waterline two or three times in a season. However, if budget or schedule limitations have prevented multiple cuts DK Environmental highly recommends that lake managers schedule a fall cut of cattails today.
The Cattail management service deprives the roots of their important food source and reduces the amount for food storage. Winter cutting will have very little effect on the food in the roots of the plant. The machines DK Environmental use eliminates the need for expensive and toxic chemicals or manual cutting while standing in the water.
A satisfied lake owner commented, "Every year we look forward to DK Environmental's annual cutting of the cattails. Their professionalism and effective management of our lake allow boaters, swimmers, and fishermen to enjoy our beloved lake fully. Thanks, DK Environmental."
The launch of cattail management by DK Environmental provides lake and pond owners and managers a safe and affordable solution to their watercourse management needs.
For more information see the above URL.
Release ID: 88977141