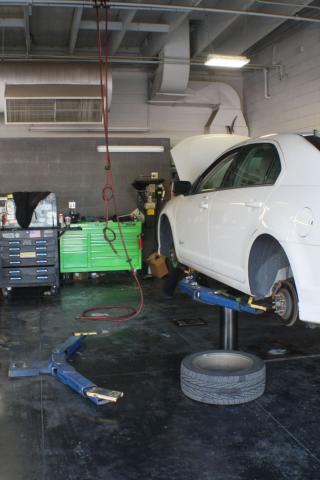 - July 28, 2021 /NewsNetwork/ —
Combs Auto Repair, a family-owned and operated automotive business in North Scottsdale, has expanded its services to provide vehicle owners with fast, reliable inspections and repairs, so they can keep their vehicles in top condition.
More details are available at https://combsauto.com
By expanding its repair and maintenance services, Combs Auto Repair can help drivers with everything from minor tune-ups to complete engine overhauls. Its experienced technicians work with vehicles of all sizes and styles, including cars, vans, trucks, buses and tractors. The company relies on state-of-the-art technology, quality parts, and highly trained staff.
Combs Auto Repair helps clients throughout the life of their vehicle. The company offers pre-purchase inspections, so clients have peace of mind that they are buying a safe, clean, functioning vehicle. Qualified technicians look for excessive wear and tear, check all fluid levels, and use a scanning tool to uncover any computer data issues or trouble codes.
The company then provides ongoing vehicle maintenance services such as oil, lube, and filter changes, tire rotations, brake checks, windshield wiper replacements, suspension repairs, coolant flushes, and emissions testing. Proactive vehicle maintenance prevents premature deterioration of engine components, and keeps the vehicle driving smoothly and running efficiently.
The repair shop can handle minor part replacements, as well as complex engine repairs. Its expert technicians understand the mechanical, chemical, and electrical systems in an automobile, and can tackle anything from transmission repairs to alternator or battery replacements, to entire engine rebuilds. The company's honest mechanics will diagnose the problem, and only recommend parts and repairs the vehicle actually needs.
Combs Auto Repair has been providing emergency and ongoing automobile maintenance services in the Pinnacle Peak, North Scottsdale, and Phoenix areas for over 50 years. Its licensed mechanics are known for giving honest opinions, delivering high-quality work, charging a fair price, and completing projects in a timely fashion.
Satisfied customers said: "We have been customers since October 2000. Eric and Leo consistently provide professional customer service, accurate estimates and the job is completed on time. We appreciate the highly skilled mechanical service we have received on all repairs."
Interested parties can learn more by visiting https://combsauto.com
Release ID: 89039249