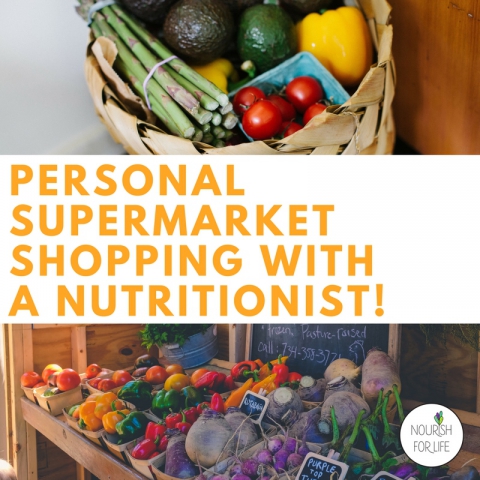 - December 28, 2017 /NewsNetwork/ —
Lisa Hughes, a professional nutritionist and health coach based in Swords, North Dublin, announced an expansion of her services to provide clients with supermarket shopping and cooking suggestions. The new service is part of Lisa's complete nutritional therapy and one-on-one health coaching services helping clients reach a wide range of goals, from weight management to lower blood pressure, improved mood and many others.
More information can be found at https://nourishforlife.ie.
A professional nutritionist with more than six years of experience in the nutritio-health industry, Lisa Hughes offers a complete range of nutritional therapy and health coaching for clients in North Dublin and the surrounding areas.
The recent expansion of her services aims to provide clients with personalized shopping and cooking suggestions, helping them implement healthy nutritional practices into their daily routines.
Lisa Hughes offers personalised nutrition and lifestyle plans tailored to each of her client's needs and preferences. As part of her health coaching services, Lisa provides not only nutritional advice, but also complete fitness plans, work life mentoring, relationship guidance, stress management and other services.
The North Dublin health coach uses the Functional Medicine approach, an application of nutritional science to promote optimum health, peak physical performance and individual care. Her services are ideal for clients interested in managing their weight, improving their mood, reaching optimum athletic performance, and managing a variety of conditions such as acne, arthritis, candida and others.
A satisfied client said: "After years of stomach discomfort and visiting numerous doctors with different diagnoses, I was recommended by a family friend to go see Lisa. After just one consultation and making some dietary and lifestyle changes, I noticed an immediate improvement. I feel 100% for the first time in years! I am really grateful for the knowledge and advice Lisa has given me, I can't thank her enough and would highly recommend Lisa to anyone who was in a similar position as I was."
Interested parties can find more information by visiting the above-mentioned website.
Release ID: 282018