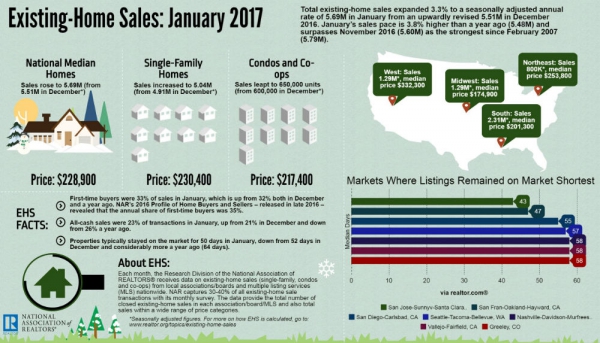 - April 3, 2017 /PressCable/ —
"As the weather heats up in Florida and Georgia, home buyers often look for ways to escape the heat and humidity and Boone is the perfect place to do just that," according to Todd Reeder, a vacation home specialist at Century 21 Mountain Vistas in Boone, NC.
2017 looks to be a much better year for sales of mountain and vacation homes according to Reeder. The combination of a strengthening job market and economy plus strong inventory are encouraging families to buy a second home now rather than putting it off. Prices have already begun to rise nationally and are beginning to rise near Boone as well.
For more on how to buy a vacation home in the mountains near Boone, NC, visit: http://www.century21.com/real-estate-agent/profile/todd-reeder-P25335112
A recent article in Fortune magazine echoes these facts, reporting that due to a combination of factors including rising interest rates and more available credit 2017 homes sales across the country are expected to rise. In addition, an April 2016 special report from the National Association of Realtors found that 37% of consumers purchasing a vacation or second home were motivated primarily by their desire for a "personal or family retreat."
"Statistics like those from Fortune and the National Association of Realtors are why I expect the sales of mountain homes near Boone, Blowing Rock and Banner Elk to continue to strengthen. We're only 3 months into the year and are seeing an uptick in consumer interest," says Reeder. "Even though sales of existing homes in February were 3.7% lower than January, they were still higher than February 2016 and 2016 was the best year for sales since 2006 according to the National Association of Realtors."
Mr. Reeder is an award-winning realtor with Century 21 Mountain Vistas in Boone, NC. He is a mountain and vacation home specialist with 7 years of helping searchers find the perfect house.
For more on how to buy a vacation home in the mountains near Boone, NC, visit: http://www.century21.com/real-estate-agent/profile/todd-reeder-P25335112
Release ID: 182794