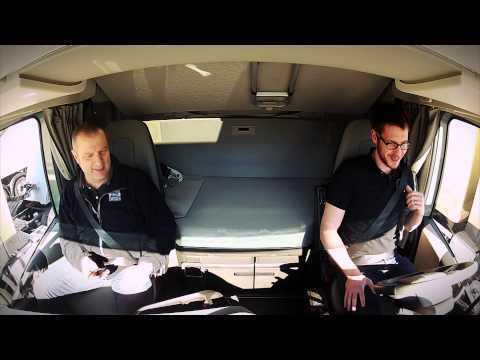 - October 2, 2020 /PressCable/ —
Transtech Inc. has launched their classes for training individuals to get their Class A commercial driver's license in North Carolina. The courses are scheduled in 4 weeks with small-sized classes to achieve the highest efficiency.
More information is available at https://www.trans-tech.net
Trucking is one of the best career choices since it is a high demand job in the US. Truck drivers are needed to provide their services everywhere and in every industry. It is a perfect profession for those who love traveling so that they can follow their passion and get paid for it while receiving many benefits, such as medical and dental insurance and compensation incentives.
With the announcement of their new courses Transtech, a reputable truck driving training school in North Carolina, can help individuals achieve the dream of being a truck driver. Licensed by the North Carolina Division of Motor Vehicles, the school has branches in many cities across North Carolina, including Asheville, Charlotte, Greenville, Newton, Roxboro, Rutherfordton, and Winston-Salem.
Their CDL programs offer up-to-date training in classes with low trainee to trainer ratios that can be scheduled for both weekdays and weekends. In addition to full-time courses, they also offer part-time programs that take ten weeks, scheduled for weekends. They use modern equipment in their classes taught by professional and certified trainers.
The trainees can also schedule their tests taken by NC DMV-certified examiners. The school has three convenient locations for testing that they can choose from.
In addition to the truck driver training program, the Transtech School offers corporate driver training. This program is designed for small and large businesses, offering company-specific transportation and safety courses.
The professional trainers make sure they cover everything the trainees need to become qualified truck drivers. The courses are offered in three phases, namely classroom, field, and open-road. From map and travel planning to defensive driving techniques, driver wellness, and mechanics, they teach a host of different skills in the first phase of these comprehensive programs.
In the field phase, pre-trip inspection, straight-line, 90-degree, and off-set backing, as well as coupling/uncoupling are covered.
Their behind-the-wheel training includes proper gear shifting, backing, and turning techniques, coupled with actual road experiences as well as speed and space management. The graduates are offered lifetime job placement assistance, with opportunities for local, regional, and over-the-road employment.
More information is available at the link above.
Release ID: 88978032