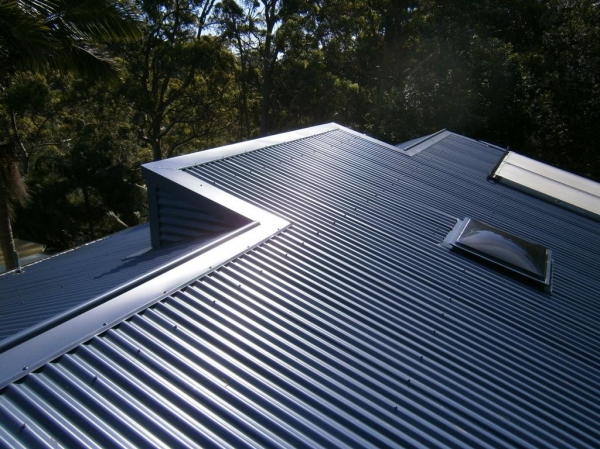 - June 8, 2017 /NewsNetwork/ —
North Brisbane roofing contractor Roofers Brisbane announced the launch of its metal roofing services in the city. The firm also offers a wide range of roofing, repair, and reroofing services including restorations, guttering, and roof replacement.
More information about Roofers Brisbane is available at http://roofersbrisbane.com
Roofing plays a key functional role in the determination of the value of a house. Leaking or damaged roofing can result in water damage, mold, and other hazards that weaken the walls and present multiple health and safety concerns.
Metal roofing is cost-effective, aesthetically appealing, and eco-friendly alternative to conventional roofing. Treated metal roofing offers improved weather resistance and reflects radiant heat. Resistance to corrosion and ease of installation are other benefits of a professionally laid metal roof. Metal roofing from Roofers Brisbane is fully recyclable and can be shifted from one property to another with ease.
Roofers Brisbane provides end-to-end roofing services for metal roofing in Brisbane and its surrounding suburbs. The company's team of certified roofing professionals help customers select roofing materials, perform full installations, and conduct periodic maintenance, repairs, and replacement at affordable prices.
According to a spokesperson for Roofers Brisbane, "Metal roofing represents the next generation of smart, eco-friendly and durable roofing. Our commitment to excellence in materials, workmanship, experience in roofing methods, and the smart use of roofing technologies has made us a leading metal roofer in and around Brisbane."
Metal roofs from Roofers Brisbane use materials with textured folds and a specially coated surface profile to prevent the harsh sound of rain on the metal surface. The company uses fire-resistant and ultralight high-strength roofing that is not prone to damage and is strong enough to bear significant weight.
Warner, Queensland-headquartered Roofers Brisbane is a full-services certified and insured roofing contractor. The company offers a no-obligation free estimate on its services based on a comprehensive site inspection. More information is available at the URL above.
Release ID: 205610