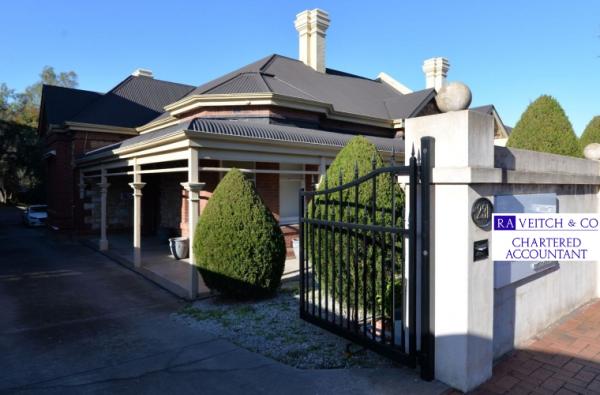 - March 14, 2019 /PressCable/ —
RA Veitch are pleased to announce that they are moving to new premises on the 8th March 2019. The owners of the company took the decision to move in order to cope with the increased demand for their services.
As the company has continued to expand, employ new members of staff, and serve more and more clients, the reality was that they had simply outgrown their current location. The new premises will be located at 231, Melbourne Street, North Adelaide. It benefits from significantly increased customer parking options, which are located to the rear of the new building.
The car park facilities were a crucial factor in the choice of the new premises. One of the key advantages that RA Veitch brings to the table is the relationship they build with their clients. When discussing financial matters, RA Veitch believe that it is critical to establish that personal relationship and take the time to explain all of the various options to each client. This can and does take time, and having a client worrying about getting a parking ticket is not conducive to this process. With the new car park facilities, customers will be able to focus on their meeting and financial future, rather than become distracted over the chance of their vehicle getting a ticket.
"We are really excited to be moving into new premises for a number of reasons," said Robert Veitch managing partner. "We have worked very hard to establish and grow the business, and having built a solid foundation, are now experiencing significant growth. The time was right to move into bigger premises, and we spent considerable time and effort to identify the perfect property and location for the move. The new location is much better in terms of transportation links, it is a much bigger property, and of course, it has a huge car park, for our staff and clients. I am convinced that it is the perfect location for the next stage of our development as a company."
RA Veitch & Co is one of South Australia's leading Administrators & Tax Planners for Self-Managed Superannuation funds. Established in the late '80s, they are a firm designed to give their clients a personal, one-on-one service. Their highly qualified team are there to help their clients with every financial need. For more information about the company and the various services that they provide, visit their website at http://raveitch.com.au
Release ID: 491596