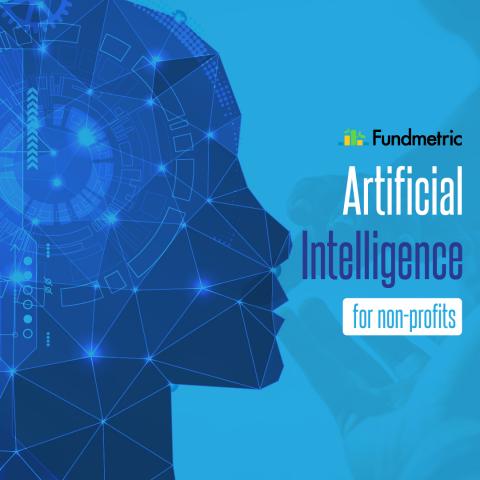 - February 9, 2022 /PressCable/ —
Fundmetric, a company specialising in data-processing software, has just released its new Artificial Intelligence (AI) software designed specifically for nonprofit organisation fundraising. The AI will streamline fundraising by providing the continuous donor predictions based on the latest donation patterns and data.
For more information, visit: https://www.fundmetric.com/blog/artificial-intelligence-does-not-equal-artificial-relationships
This latest announcement will help nonprofit organisations increase their donations sustainably over time using AI powered predictions and modelling.
Artificial Intelligence, known as AI for short, is used to describe highly sophisticated, adaptable machines that exhibit the ability to learn and problem-solve. AI is a commonly found tool used across various industries, including medicine, transport and advertising, among many others.
Fundmetric's software for not-for-profit organisations uses AI to find valuable patterns in donor data. The company's AI learns, presents observations and generates recommendations to help fundraising teams continuously improve their campaigns and fundraising strategies.
For example, the company's AI can detect patterns in donor communication preferences and behaviours so organisations can better learn when to contact individual donors, which medium to use and what messages raise the most money.
Fundmetric also uses AI to create personalised donation pages for individual donors. The software caters to donors with personalised ask amounts, as well as custom automated receipts and acknowledgement communications.
Because the AI is continuously learning, predictions and recommendations will improve with continued use. This enables organisations to effectively improve campaigns with little to no additional effort.
This latest announcement is in line with Fundmetric's commitment to providing nonprofit organisations with the AI tools needed to thrive. Moreover, the company has developed a strong reputation for its effective software and high level of client service.
One satisfied client said: "The machine learning expertise at Fundmetric is top-notch. Their support team is flexible and focused on helping organisations such as ours manage the pain points and change management migrating to a 'brave new normal' hold. We find our partnership to be extremely valuable and look forward to expanding our outcomes throughout the enterprise."
Interested parties can learn more by visiting https://www.fundmetric.com
Release ID: 89063526