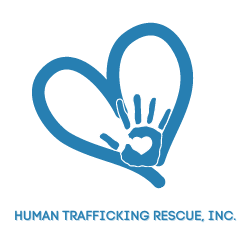 Lexington,United States - August 29, 2022 /PressCable/ —
A new non-profit organization, Human Trafficking Rescue, Inc, is making a big difference in the fight against human trafficking. The organization is aiming to raise funds to pay agents full-time wages and build teams that can be effective in stopping human trafficking.
Human Trafficking Rescue, Inc was founded by Ronald L. Stockton, who has been involved in the fight against human trafficking for years. Ronald has worked with the FBI on several cases, and has worked with victims of human trafficking. The team is passionate about stopping this crime, and they are already seeing that their organization will make a significant difference.
The organization is currently planning to host a live, two-day telethon in October 2022 for awareness and fundraising purposes, with the money raised directed to pay for several full-time human trafficking agents. The event will take place at Stanley County Agri-Civic Center in Albermarle, North Carolina. For more information and to purchase tickets for the event, please visit https://traffickingrescue.org/events/
The telethon this fall and funding events will help fuel stopping human trafficking in all 50 states and internationally. Specifically, the areas that the nonprofit will focus on are:
Spreading awareness on human trafficking through seminars
Creating task force teams that are capable of stopping the evils of human trafficking
Create rehabilitation centers and programs for victims that have been traumatized
On October 30th, 2022, Human Trafficking Rescue will be hosting a telethon including trafficking victims, trafficking heros, celebrities, musicians, comedians, and more. The event will raise funds to support agents and teams across the country and globe to combat human trafficking. This event will feature stories from survivors of human trafficking, human trafficking agents, and information on how to get involved in the fight against this crime.
Human trafficking is a global problem that affects millions of people every year. This telethon will help to raise awareness of the issue and provide funds to support the work of agencies to combat human trafficking.
Human Trafficking Rescue INC. is a 501(c)(3) nonprofit organization that works with individuals, non-profits, and law enforcement to combat human trafficking and provide support to survivors. For more information, visit their website at https://traffickingrescue.org .
There are already several celebrities who are passionate about this cause, like Tim Tebow, who have voiced their opinion to bring faith-based organizations and nonprofits together for one cause.
Human Trafficking Rescue INC is proud to announce the partnership with ShoppingCard.com – with a $1 donation, donors will receive a $25 ShoppingCard as a thank you gift. Please see TraffickingRescue.org for more details.
Contact Info:
Name: Human Trafficking Rescue, INC
Email: Send Email
Organization: Human Trafficking Rescue, INC
Address: PO Box 1905, Lexington, North Carolina 27293, United States
Website: https://traffickingrescue.org/contact/

Release ID: 89080800