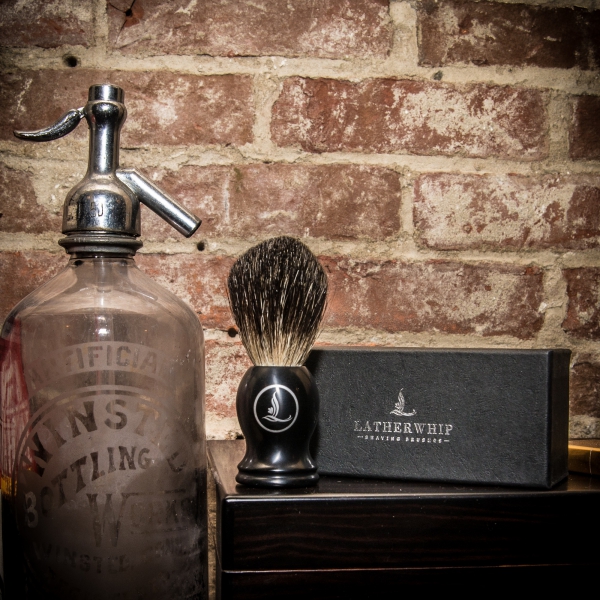 - November 21, 2016 /PressCable/ —
Male grooming brand Latherwhip today announced it will be providing coupons allowing people to purchase its top rated $60 pure badger shaving brush for $3.60 through Amazon.com. This is to celebrate the launch of its "No Mo' Movember" campaign which will run all through this week.
The aim of the campaign is to celebrate Movember itself, raise further awareness of men's health issues and give gentlemen a way to smoothly transition out of Movember's 'growth' period.
Coupons Can Be Claimed Through This Website for this week only.
Latherwhip founder AJ Hardy stated over the weekend how he believes Movember is such a critically important movement but always felt the brand wasn't able to properly join in since the primary purpose of Latherwhip products is essentially to 'remove' hair.
The "No Mo' Movember" campaign is therefore set up to 'follow up' the official Movember campaign as gentlemen quite often prefer to return to their cleaner shaven or 'stache-less' style.
This of course presents the perfect opportunity to shave in the classic style, with a brush, some good soap, in a mug, with a good razor. Hardy mentioned that even if a gentleman only treats himself to a classic shave once every couple of weeks or so – it's still an important time to indulge in a classic masculine pursuit.
The Movember movement itself is, of course, in place to raise awareness of men's health issues, including prostate cancer, testicular cancer and male suicide. The aim is to increase early cancer detection, diagnosis and effective treatments – in order the reduce the number of preventable deaths.
AJ Hardy (Latherwhip Founder) says:
"I started this business essentially to see if I could do it. After 2 years having met so many incredible men (and awesome wives who were buying gifts for their incredible men!) I wanted to do something to give back. This is still a small business so I'm not sure how big an impact it'll have but I'll tell you – whoever gets on board, I'm here for them personally. I also humbly encourage anyone with a little extra to spare to give to the Movember charity."
The shaving brush itself is a well loved and top rated item by customers and sells exclusively through Amazon.com at an MSRP of $59.99 currently at 50% off for the holidays.
The "No Mo' Movember" Coupon allows folks to pick up their own brush (or as a gift) for $3.60.
Once Again For This Week Only "No Mo' Movember" Coupons Can Be Claimed Here
Release ID: 148281