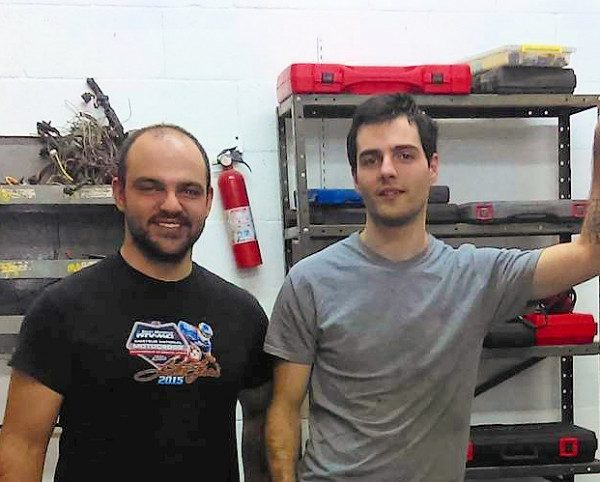 - July 15, 2016 /PressCable/ —
Sikeston, MO July 15, 2016 —Nix Auto Repair of Sikeston, Missouri warns drivers to check belts, tires, air conditioning, water pumps and hoses before vacation driving. With three months still remaining of extreme summer heat and families driving long distances for vacations, it is vitally important to check an automobiles critical components for safe operation. Winter weather is commonly thought of as more dangerous than clear, sunny summer daytime driving, but don't be fooled. According to the Insurance Institute August can be the most dangerous traveling month, past history shows that July and September each had over 2,900 fatal accidents.
Benji Nix, owner of Nix Auto Repair said, "This is the time to have a good inspection of the tires as blowouts on well-worn tires easily lead to a potentially dangerous situation." Benji Nix said "Sun and heat take a heavy toll on many components of your trusty car, batteries and hoses are especially vulnerable. By taking just a simple preventive step, drivers can be prepared and prevent a trip down blues highway and be safe and enjoy their trip much better." Benji went on to say "Avoid the pain and we can check your tires on the ground as well as your spare, something most people forget to check. It couldn't be any easier while the car is here to inspect the engine, battery, hoses, belts and fluids for wear and proper levels". A few dollars up front can mean peace of mind and safe arrivals, as well as no costly on-the-road repairs and trip delays.
Jeremy Nix went on to say "In some parts of the country, vehicle air conditioning isn't optional if you want to survive the drive home. Without it, drivers may be subjected to dangerously hot temperatures inside, so it's important to make sure your system is functioning properly. Of course, never leave pets or children alone in a car in the summer heat." Jeremy said "The hot sun is tough on windshield wipers, but you'll still need them if you get caught in a summer down pour. Inspect and replace your windshield wipers if needed. Also,remember your engine oil, oil changes are important for year round maintenance, but clean oil is especially important during the summer. Oil helps your car prevent overheating, lubricating moving parts safely". Benji went on to say "We are striving to become The Primary Care Mechanic for Sikeston and hope that these tips can make your vacation a fun experience."
The 2016 Summer Vacation Season has started off with more heat and storms and preventive action can save so much money and disappointment. The staff thrives on helping their clients solve any repair and mechanical issues affecting the summer driving season. Nix Auto Repair is truly one of a kind customer oriented team and is building its reputation on always meeting a customer's highest expectations.
Download Nix Auto Repair mobile app at www.NixAutoRepair.com, which will offer emergency service and auto care information for the following markets served by Nix Auto Repair: Sikeston, Miner, Benton, Bertrand, Charleston, East Prairie, Morehouse, and Matthews area.
About Nix Auto Repair
Benji and Jeremy's passion for vehicle maintenance has continued through the years and continues with the opening of Nix Auto Repair. The new auto repair shop works on all makes & models of foreign and domestic vehicles, providing a variety of services from premium oil changes to quality brake repair, including complete engine overhaul and much more. Customers will find a friendly and courteous staff at Nix Auto Repair, providing the highest standard in auto care service. Nix Auto Repair is proud to serve vehicle owners in the community of Sikeston, and Scott County with the goal of becoming the "Primary Care Mechanic".
With ASE certified technicians, an industry leading 2 Year/24,000 mile limited warranty, extended customer convenient hours and 24-hour towing service, Nix Auto Repair will become Sikeston's leading complete auto shop that is solely based on the Nix Brothers basic mission of auto repair to meet and exceed every client's needs. Complete information and appointments can be made by visiting www.NixAutoRepair.com or calling 573-475-8763
Release ID: 123603