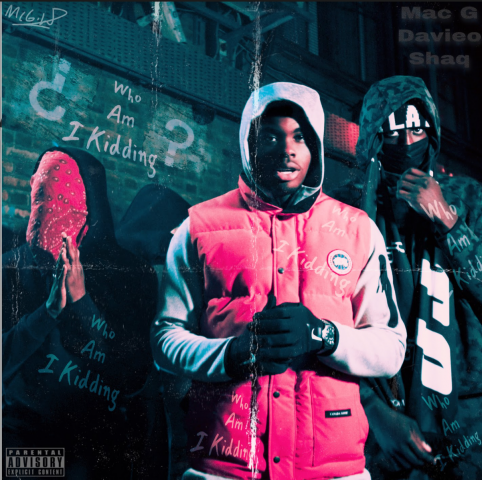 - May 7, 2021 /PressCable/ —
Mac G, an Irish rapper of Nigerian descent, has released his new single entitled "Who Am I Kidding". The artist has had a lifelong interest in music, as he is a skilled singer, guitarist, and pianist. He discovered his passion for hip-hop when he began rapping at the young age of 14.
Watch the music video for 'Who Am I Kidding' here!
With the launch of his new single, Mac G aims to bring worldwide attention to the Irish music scene and showcase the quality music coming from his home country.
Irish hip-hop has recently received increased attention internationally, as many are drawn to the unique expression of Irish culture through the medium of hip-hop. Artists from Ireland have embraced the hip-hop movement, which originated in the US, and adapted it to have an unmistakably Irish sound. Artists like INK, Kneecap, Rejjie Snow, and Mac G are paving the way for Irish hip-hop to achieve global popularity.
To contribute to the growth of Irish hip-hop and rap, Mac G collaborated with Davieon and Shaq to create the unique Irish drill single, "Who Am I Kidding"
Listen to 'Who Am I Kidding' on Spotify now.
The artist's newest release combines a characteristic drill sound with an engaging vocal performance from Mac G. The lyrics address themes such as struggle, hard work, and perseverance. "Who Am I Kidding" showcases Mac G's abilities as both a rapper and a singer, as the artist's flow and melodious vocals match perfectly with the song's drill beat. The single, which features verses from Davieon and Shaq, is currently available on all streaming platforms.
The new single's trap/afro-swing sound is reminiscent of artists like Offica, Abracadabra, Deno, Headie One, and Reggie B.
The content of his new single illustrates the artist's hunger for success, as his lyrics describe his willingness to do whatever is necessary to succeed.
Mac G's new single was inspired by a desire to prove himself, as the artist said: "I wanted to show that I can accomplish anything. It was about proving that to myself before proving that to others. Irish drill is becoming bigger, and I wanted to be part of the growth while also bringing my own style of singing into it."
Follow Mac G's Instagram and stay up to date with his new releases
Release ID: 89011821