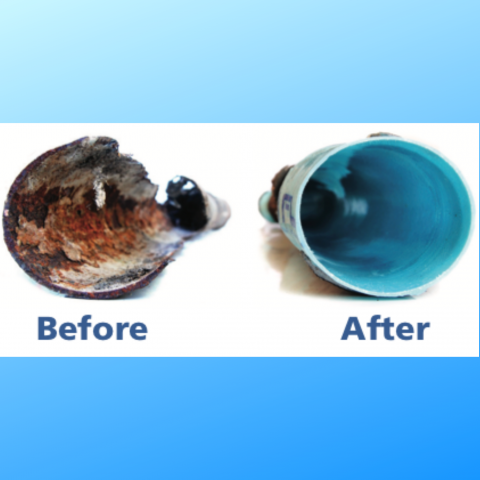 - August 15, 2019 /PressCable/ —
SHOULD YOU FIRE YOUR PLUMBER?
Businesses and homeowners don't need to replace their pipes anymore. They now have a choice.
The trenchless pipe lining company Sewer Surgeons® has a green technology that helps businesses and homeowners in New Jersey save money, time, and hassle. The innovative Sewer Surgeons® offers a no-dig solution to replacing pipes. By using the latest in green technology, Sewer Surgeons® can reline pipes instead of replacing them. Their proprietary process can add at least 50 years of life to a pipe. Sewer Surgeons® skilled technicians can repair a damaged pipe resulting in a reliable product that will give clients many years of virtually problem-free sewer system operation.
Trenchless CIPP Pipe lining is better, stronger, faster and less expensive alternative to traditional plumbing. The process produces a heavy-duty material that is cured to the existing pipe, essentially creating a new pipe within the existing pipe.
More information is available at https://sewersurgeons.com/cipp-pipe-lining/
Trenchless CIPP Pipe lining is a unique service that offers many benefits.
Imagine no mess. Why dig up property making it unsightly or jackhammering, up flooring or concrete or creating massive holes in drywall? Trenchless technology means there is no digging.
Imagine a job finished in just hours — not weeks. Instead of several days or weeks, most jobs can be done in a day or less minimizing disruptions in the day-to-day operations of a household or business.
Imagine a finished job that is reliable. Eliminate the risk of future issues such as cracking, corrosion and leaking or tree roots penetrating the pipes.
Imagine improved performance. Trenchless CIPP technology produces a seamless lining in a pipe. Customers will experience an improved water flow rate, less waste accumulation within the piping and fewer clogs.
Imagine helping the environment. Green Technology has become increasingly in demand. Sewer Surgeons® eco-friendly pipe lining process helps fill that demand. This green technology is non-invasive allowing land to be preserved instead of destroyed. The procedure's flexible implementation allows for fixing pipes under trees, bushes, shrubs, root systems, gardens and lawns without damaging the landscape. They also use materials that have minimal or no VOCs (Volatile Organic Compounds).
Imagine peace of mind. Sewer Surgeons® offers a 10-year warranty with their pipe lining services.
For a quote from the Sewer Surgeons® team, call 973-579-3322, or view their website list above.
Release ID: 88908233