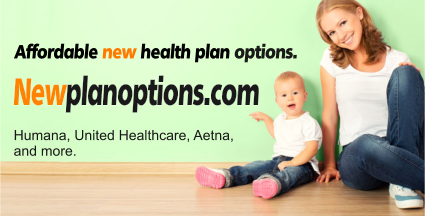 - July 28, 2021 /PressCable/ —
Newplanoptions.com, a national health insurance agency operating across all of the United States, is widely recognized as being a front runner when it comes to expertise and understanding of the new Affordable Care Act health insurance plan options that are now available.
Newplanoptions has been operating in the health insurance market for several years. They have made a strong impression on the market by providing for consumers instant health insurance plan quotes and information, coupled with stellar hands-on personal service.
Joe Saigh, Newplanoptions.com CEO, spoke about its growing impact in the health insurance marketplace, expanding on some of the decisions and motivations that led the business to the level it has currently reached.
"When Newplanoptions was founded, it was made abundantly clear we wanted to be the kind of company that was known for expert knowledge, experience, and first rate personal assistance. One of the biggest challenges we faced was helping consumers understand the workings of Obamacare. Fortunately, with good people behind us, an unwavering dedication to our clients, and a wealth of experience, we were able to overcome every obstacle and really hit our stride."
Joe Saigh also mentioned Newplanoptions's future plans in equipping America with much needed information concerning the new ObamaCare health insurance rules and guidelines.
"When it comes to ACA health insurance, a whole lot has changed," stated Mr. Saigh. "There are a lot of avenues by which individuals, families, and businesses can save that were not available just a few months back. The goal of Newplanoptions.com is to help America take full advantage of every benefit and potential savings that is now available through the Affordable Care Act."
Newplanoptions plans to maintain its position at the forefront of ACA health insurance information and education for years to come – building on its success by always seeking new, better ways to connect with and serve the community.
More information on Newplanoptions can be found at their website: https://newplanoptions.com
Release ID: 89038550