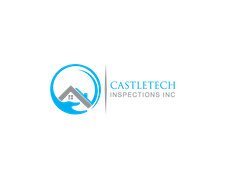 - October 29, 2018 /PressCable/ —
Castletech Inspections, based in Newmarket, Ontario, has announced it now provides online bookings and time sensitive inspections within three days. The company understands the importance of time in any real estate transaction, which is why the online bookings are now available to ensure the best service.
More information can be found at: https://castletechinspections.ca
This new service means that anyone in need of a property inspection when buying or selling a home can schedule online to immediately book their inspection. This minimizes the difficulty normally found when looking for an inspector.
Visitors to the site will be able to see the times that are available, book their slot, and then receive confirmation that the booking is complete. This is a much easier way for people to secure their property inspections, and have them completed in three days.
Castletech Inspections is dedicated to helping clients to understand and navigate the complex systems in their home. Whenever anyone is buying or selling a property, it's important to get an inspection carried out so they can make an informed decision, and Castletech Inspections prides itself on great service.
The team offers pre-purchase, pre-listing, maintenance inspections and condo inspections. In addition to this, with every inspection, clients receive a free Care and Maintenance book, along with a lifetime subscription to Home Binder.
Castletech Inspections can help the buyer to understand exactly what they're about to acquire with their home purchase. The inspection will cover all the key features of the home, ranging from electrical wiring to plumbing, roofing, insulation and more.
The inspection service is also ideal for anyone looking to sell their property, and clients get free over the phone support for as long as they own the home.
Castletech states: "If you're looking for a home inspector, Castletech Inspections is the right choice. We provide you with an easy to understand report and free over the phone advice for as long as you own your home."
Full details can be found on the URL above. Interested parties can get in touch at (416) 621-8009.
Release ID: 433734