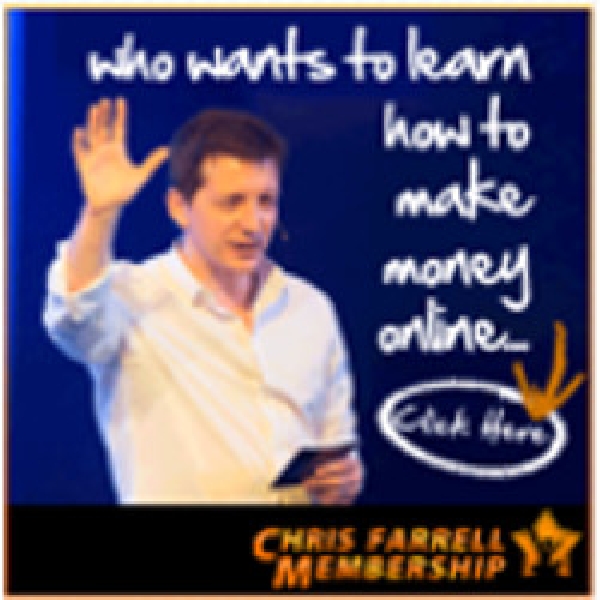 - March 12, 2015 /PressCable/ —
Chris Farrell, a 43 year old British born marketer, living in Studio City, California, was voted No.1 coach from 2011 -2015 for how to make money online. Chris re-designed the Chris Farrell membership site to appeal to internet marketers wanting current internet marketing training and not old and outdated ways.
Click here for the complete Chris Farrell membership review.
The newly designed membership site includes:
Done For You Website – No need for coding or website design skills. Simply choose from a range of templates and create competitive website in minutes.
Money Making Labs – Join Chris Farrell Live to discuss traffic generation, product creation, and business growth strategies. The money making lab is timely content on hot topics such as how to create and promote a video, how to create a webinar, Facebook ads, how to create a membership and frequently added topics on Internet marketing.
10 Minutes To Success – This is an award winning flagship training. It provides a step by step walk through on how to create a web business, broken down into 10 minute or less videos.
Traffic Section – There is a special section in the membership dedicated to teaching new traffic techniques. These step by step traffic techniques are what work in 2015. The techniques are up to date and not old and out dated.
Award Winning Support – Committed customer support team standing by to help develop and grow online businesses.
Private Forum – Chris Farrell membership provides a lively community of supportive like minded individuals. The forum offers a wealth of information and how to advice from the moderator, Chris Farrell and the 23,000 members.
Latest News – This is weekly newsletter discussing one of the current Internet marketing topics. The news letter is sent by email and outlines what the topic is about and then provides a link to a video presentation. Also included is monthly webinar titled Chris Farrell's Express Webinar. These webinars are 30 minutes in length, pure content and make no attempt to sell anything. They are informative webinars designed to disclose ways to grow internet businesses.
Chris Farrell said, "It was in the Empire Strikes Back – when the wise old Jedi master told Luke Skywalker when expressing doubts about the ability to conquer Darth Vader: 'Either do or do not. There is no try'. What stops people from achieving great things in life – is the fear of failure. Not failure itself – but the thought of it happening. This alone is enough to prevent the majority of people from even trying. This is particularly true of creating a web based business." – Chris Farrell is the Jedi master of Internet Marketing.
Click here to learn more about Chris Farrell Membership.
Release ID: 76690