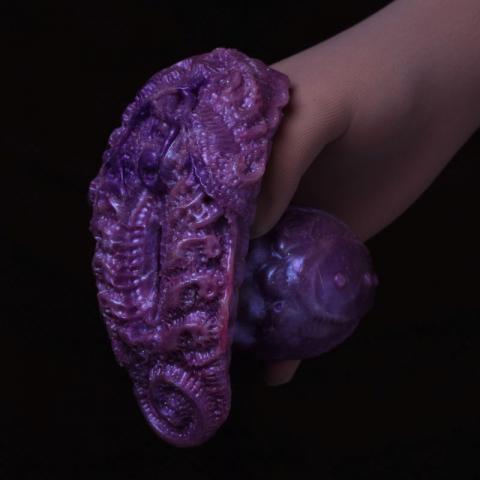 - March 7, 2022 /PressCable/ —
Women can now enjoy a feeling of fullness without concurrently experiencing burning or irritation, enabling many users to rediscover the joy of sexual intimacy by replacing hurtful sensations with pleasurable ones. Nüwa Medusa has launched a female-engineered sleeve insert to empower women to take pride in their freedom and wellbeing. Made of high-quality silicone, it is designed to fit internally, like a glove lining, and allows for intimacy with reduced friction and pain. Because some woman feel inflamed after sex, doesn't mean they should abstain from sex or sacrifice their intimacy in order to avoid discomfort for weeks afterward.
More information can be found at: https://nuwamedusa.com
The company has announced they are now accepting pre-orders and are ready to begin shipping this bespoke product. Each of the Medusae is made to order from the softest, skin-friendly food-grade silicone, and designed to cup over intimate areas creating a mild suction to ensure gentle pressure without friction. Many women wish to enjoy the feeling of fullness during penetration. The Medusa[TM] is made as light and gentle as possible featuring a soft opening to engage all the pelvic floor muscles to avoid cramping and discomfort so it requires minimal muscle strength hold in place. The external mantle of the product is specially designed for optimal coverage and cushioning helping a woman overcome sexual dysmorphia.
The Medusa, an artisanal prosthetic, is a bell shaped through-tunnel plug that buffers against discomfort from scar strike, or issues of depth due to shortened vaginal canals after a hysterectomy.
Juliana Payson, the founder of Nüwa Medusa, is a composites engineer and medical artist. She invented the Medusa to address her own physical and emotional trauma and has drawn on her own experiences to create the product understanding that a healthy intimate relationship is essential to wellness as it produces essential hormones for rejuvenation and renewal.
Juliana Payson says, "Every woman deserves to maintain a relationship with self-intimacy throughout the entirety of her life, yet often looses touch, through neglect, abandonment, and emotional atrophy. The Medusa expresses the desire to help all women, and non-binary persons reconnect with their self-love."
Full information about Nüwa Medusa and the new product can be found here https://nuwamedusa.com
Release ID: 89067034