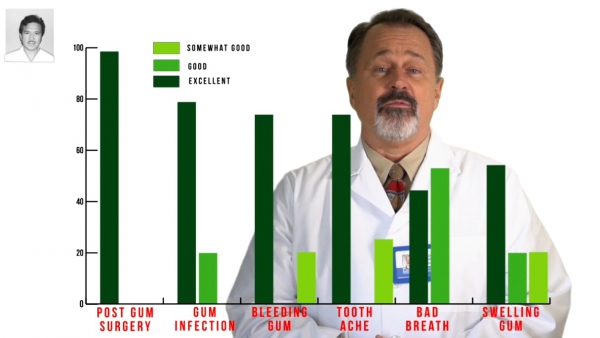 - March 7, 2017 /PressCable/ —
Rowland Heights-based SSLI Health Group, a manufacturer of health products, released the newly improved Ultimate Gum Solution, a natural mouthwash. The result of years of research by oral health experts. The Ultimate Gum Solution, combats gingivitis, sore gums and toothache, as well as sensitive teeth, naturally. It helps restore a healthy bacterial balance in the mouth by reducing only the bad bacteria and not the healthy good bacteria.
More information is available at http://DentalCare123.com
The antibacterial ingredients in Ultimate Gum Solution mouthwash, unlike alcohol-based mouthwashes kills only the harmful bacteria without eliminating good bacteria, thus the already existing good oral bacteria can continue to maintain solid health in the mouth.
The Ultimate Gum Solution contains natural ingredients that will increase oral hygiene and reduce gum disease causing bacteria. Plus, these ingredients act as a mouthwash, breath freshener and plaque and tartar build-up removers.
The Centers for Disease Control and Prevention reported that One out of every two American adults aged 30 and over has periodontal disease, according to recent findings from the Centers for Disease Control and Prevention (CDC). … In adults 65 and older, prevalence rates increase to 70.1.
The SSLI Health Group founder, Sung Lee stated that Ultimate gum Solution acts as a preventive method; prevention is always a better solution then dental surgeries and medications that usually have many side effects.
Dr Ner Azuala, a local dentist, had his patients try the Ultimate Gum Solution in his clinic. Dr. Azuala stated, "57 of the patients tried the Ultimate Gum Solution and within 3 to 7-days of use, they received average of 76% positive results – patients had less bad breath, swollen, bleeding and receding gums, and toothache.
To find out more about the SSLI Health Group and the Ultimate Gum Solution:
More information is available at http://DentalCare123.com
Release ID: 173961