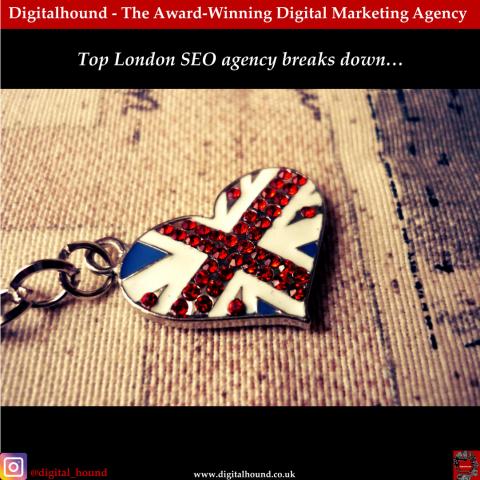 - January 12, 2021 /PressCable/ —
Digitalhound, a leading London SEO agency teamed up with an enthusiastic, young entrepreneur to build, launch, promote and rank a new eCommerce website to generate profits within the first few months of trading.
Jason Ford approached Digitalhound for help in building his dream idea of a business from scratch. Armed with a small budget, specific golfing industry knowledge and plenty of enthusiasm he felt that the time was right to start out on his own business journey to offset the job insecurity that he was facing during lockdown and the overall economic downturn.
"We were approached by Jason Ford, an enthusiastic young entrepreneur in May of 2020 with an idea that he had for a business launch" says Darryl Antonio, Managing Director of Digitalhound.
"Troubled by the lack of job security during these turbulent times and wanting to start his own business, he looked for a way of turning his passion into not only a business that would sustain him in the immediate future but also where he could give back to fellow golfing fans and so golfergiveaways.co.uk was born" he added.
Golfergiveaways.co.uk is a site that offers visitors the chance to acquire top branded golf equipment for a fraction of their true retail value. Visitors can either buy a ticket for a nominal sum or enjoy a FREE entry to a draw that takes place live on Facebook each month.
The team at Digitalhound from initial concept stage meetings, quickly set about designing a branded database driven website that would be a) user friendly with easily navigable layout and links. b) create content that would be of specific interest to its target audiences. c) search engine friendly to attract top search engine rankings, visitor traffic and high sales conversions.
Once the website was live, the SEO team then adopted a series of sustained measures to drive traffic and search rankings including social media, content distribution, influencer marketing, link acquisition and PR.
The results thus far have been extremely promising and its' worth checking out what Jason himself has to say about it "We needed to find a digital marketing agency to support our needs and I would now like to make special mention of digital marketing agency, Digitalhound – they created a website that we are absolutely proud of and with their endless support will continue to build our presence online in the months ahead.
In actual fact to our surprise the team at Digitalhound.co.uk have already hit many no.1 spots on Google for some of our primary keywords in such a short period of time.
Which has brought us more site visitors and sales and I am really excited about what they will achieve for us in the near future.
I would strongly recommend Digitalhound.co.uk to anyone who is looking to build and grow their brand presence online." – You can check out his full statement in this video https://www.youtube.com/watch?v=jyuOCiQnAw.
Digitalhound helps brands grow online by driving targeted visitor traffic and its audience development and retention strategies have won international acclaim. Based in London, with offices in Bristol, the agency focuses on delivering high quality suite of services through in-depth SEO knowledge, multi-channel expertise and varied industry exposure.
Staffed by a skilled team of experts, this award-winning London SEO agency are one of the UK's fastest growing digital marketing companies.
Call +44 (0)20 7873 2476 to speak with a friendly SEO Agency London team member or visit the website for more help and information.
Release ID: 88992709