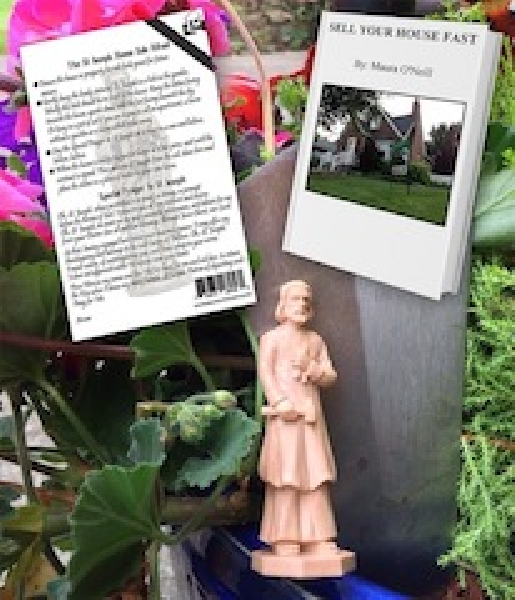 - November 26, 2014 /PressCable/ —
 A leading supplier of the Saint Joseph Statue for selling houses run by PhD scientists. have just announced the launch of  a new YouTube channel dedicated to research into the St Joseph statue tradition.
Company spokeswoman Rachael Serena explained that they grew up watching the X- Files and were very impressed by the synergy between the logical approach taken by Scully and the unshakeable faith of Mulder. Together it made for a very powerful combination.
Some years later the company founders read bestselling book A Whole New Mind by Daniel Pink. This book advocates the use of both the right and left sides of the brain for maximal effect.
The founders of the company grew up in Ireland and were raised in a culture of faith including a belief in burying a St Joseph statue upside down in the garden to help sell a house. At that time Irish children were raised in the values of faith but encouraged to study the sciences for career purposes and economic security.
The company founders did well in their careers and now are turning their research skills to the magic and faith of their childhood. They launched a St Joseph statuette on Amazom.com last month and have found a way to combine logic and faith in their product.
The offering on Amazon.com includes the traditional figurine of St Joseph complete with the dedication prayer and burial instructions. This is a twist on the old tradition as the statue comes with a bonus ebook which has practical advice for staging a house for sale. This way users can apply faith and logic in whatever proportions appeal to them.
Not content with this the company have begun research to try to better understand the statue tradition and how best to use it.  The company do not see any issue with mixing science and faith and think that this joint approach is long overdue.
The new YouTube channel provides the results of this research as it comes available. Studies to date include a study of the demographics of users of the statue and the study found a surprisingly high rate of usage amongst business executives. Another study looked at the preferred design of the statue amongst users. 
Ongoing studies include research into the optimal place for burying the statue in the garden and the average time taken to sell a house.
The channel also provides practical advice on how to use the statue for newcomers to the tradition. 
The company also announced that customers can avail of a special $2 off as a Thanksgiving special offer while stocks last by entering the coupon code StJoseph on checkout at Amazon.com.
Release ID: 69040