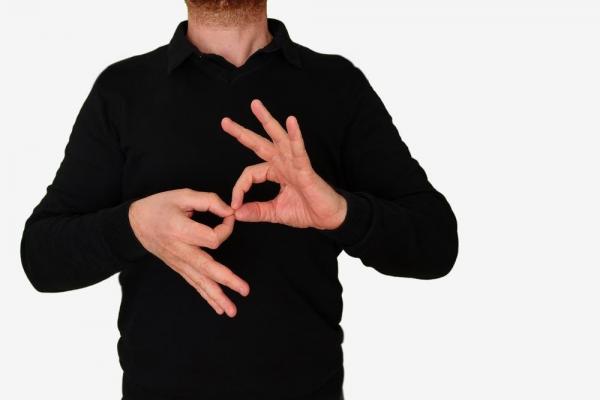 - July 27, 2021 /PressCable/ —
Inclusive Communication Services, a company offering professional sign language translation and interpretation services, based in New York, NY, has launched updates to its website. The company specializes in providing equal access and inclusion for the Deaf Community.
More details can be found at https://inclusiveasl.com
The newly updated services have been developed in response to the return of live theatrical productions, to offer accessibility services and promote equal access for any budget.
Inclusive Communication Services was founded on the belief that inclusion is a fundamental human right, which is why the company has committed to offering customized and affordable services to businesses and organizations. ICS works to improve accessibility and reduce language barriers for the Deaf Community, the Deaf-Blind, and hard-of-hearing.
The company provides professional sign language interpreters, caption services, translators and accommodation consultations for events and businesses, and more, with a particular focus on pro-bono and reduced rate services through their Village Hands initiative. ICS created this initiative to help remove financial barriers that many arts, theatre, and non-profit organizations face, which often prevent them from providing accessible services.
Groups in New York can apply to join Village Hands via an online application that is assessed by an ICS coordinator. When approved, such organizations may then be provided with a quota for discounted interpretation services, in line with the company's goal of building toward a more accessible world.
The team at ICS is made up of over 100 certified sign language interpreters, translators, and captioners, all skilled at helping to provide accurate and accessible communication. Many of the team have individual specialisms and additional certifications to ensure that each service is tailored to the needs of the client. This includes such services as remote video interpreting, CART captioning, and picture-in-picture translation.
With the latest announcement, Inclusive Communication Services continues to invest in the development of high-quality, equal access communication services for the Deaf Community, Deaf-Blind, and hard-of-hearing for clients in the New York City Area. The website also features a variety of useful resources on ADA and Interpreting, alongside regularly updated informative articles.
Interested parties can find more information by visiting https://inclusiveasl.com/affordable-inclusion
Release ID: 89038708