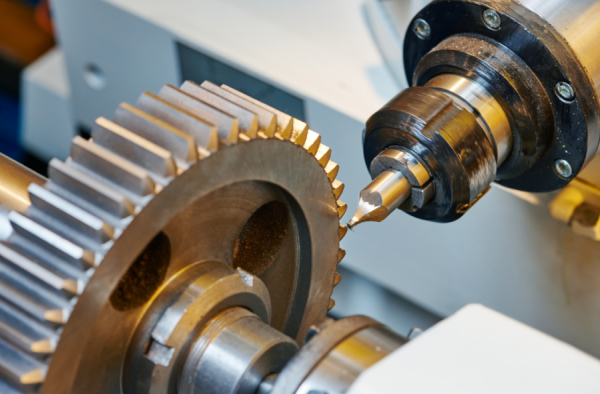 - December 1, 2020 /NewsNetwork/ —
Gear Techtronics has launched its updated manufacturing services, which aims to provide customers around the world with high-quality precision mechanical components such as miter, worm gears, and bevel gears to supply a range of industries such as robotics, aerospace, optical, and packaging.
More information is available at https://gear-techtron.com
The updated services from the Long Island, New York-based company, uses state of the art machinery in order to craft catalog parts for their clients. The products available include components such as precision gears, worm gears, fasteners, bearings, sprockets, and couplings. Additionally, customers of Gear Techtronics can benefit from the company's ability to cross-reference any competitor's catalog part numbers and supply a custom quote for the parts required.
When seeking precision mechanical components, companies need to be confident that the products purchased meet their quality requirements in order to know that they are suitable for the tasks the parts are designed for. Furthermore, when buying components, people also want to be sure that they are benefiting from the best pricing available to them. Gear Techtronics aims to solve these issues with their thirty years of industry experience and state-of-the-art machinery.
Customers of the Long Island-based company benefit from Gear Techtronics' single location manufacturing process. All of their products are crafted in one central location, including their secondary department for CNC machinery, which is used for milling, drilling, tapping, broaching, and grinding. The state of the art CNC equipment uses computer programmed instructions, which allows for accurate precision manufacturing for all of Gear Techtronics components, such as the angles and precise sizing of the interlocking teeth needed for miter and bevel gears.
Having been working in precision manufacturing for over three decades, Gear Techtronics aims to understand the needs and requirements expected by its customers in order to provide craftsmanship across several industries such as robotics and aerospace, as well as for providing parts for semiconductor equipment and instrumentation.
Gear Techtronics also aims to ensure that their manufacturing processes and products are ROHS compliant, meaning that all of their products are made without the use of hazardous materials and adhere to industry standards.
Interested parties can find more information by visiting the website mentioned above.
Release ID: 88987997