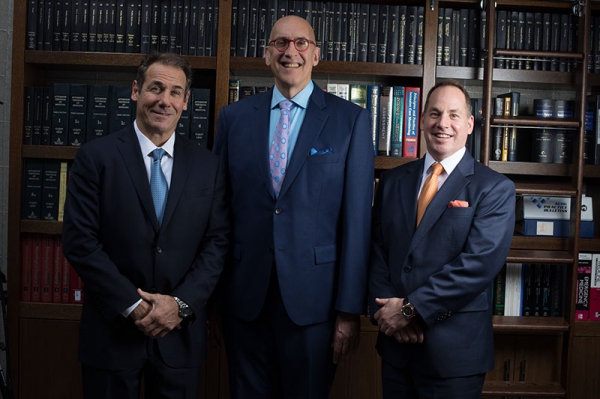 - December 8, 2017 /NewsNetwork/ —
New York personal injury law firm Gersowitz Libo & Korek announced the receipt of the coveted U.S. News and Best Lawyers Award. The award recognizes the firm's professional excellence by inclusion in the 2018 "Best Law Firms" list in the practice of law across two practice areas – medical malpractice law and personal injury litigation.
More information about Gersowitz Libo & Korek P.C. is available at https://lawyertime.com/
Gersowitz Libo & Korek has been adjudged the best New York personal injury law firm, receiving a "Tier 1" ranking for both its key practice areas. Instituted by international news & information firm U.S. News & World Report in collaboration with Best Lawyers, the leading peer-reviewed publication for the legal industry, the award is based on the review more than 54,000 lawyers through 7.3 million evaluations.This is the twelfth consecutive year the firm has receved this recognition.
The firm's top-tier ranking is based on a nationwide and regional evaluation process that combines client response, lawyer evaluations, and peer reviews from the top lawyers in specific practice areas. The evaluation covers a wide range of client-centric criteria including responsiveness, expertise in the practice area under review, cost-effective services, expertise, and the overall client experience.
For 30 years, the firm has helped clients from New York and New Jersey receive just verdicts and tens of millions of dollars in compensation.
According to a spokesperson for the New York medical malpractice and injury law firm, "The recognition of our services as a Tier 1 firm and inclusion in the "Best Law Firm" list in two practice areas underlines three decades of compassion, expertise, and excellence in legal practice. We continue to focus on delivering client-sensitive and result-driven legal representation in our core practice areas of personal injury law and medical malpractice litigation."
Gersowitz Libo & Korek, P.C. is a leading personal injury law firm that provides professional legal services covering personal and accidental injury, medical malpractice, medication litigation, police misconduct, and toxic exposure cases. The firm's comprehensive accident injury practice covers automobile accidents, wrongful death, and accidental injury associated with construction, boating, and public transit systems. More information is available at the URL above.
Release ID: 275105