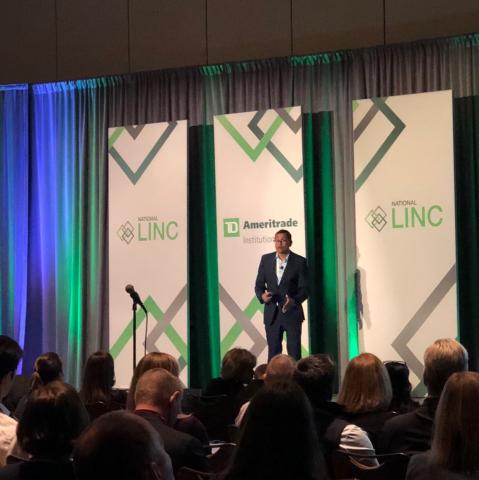 - April 21, 2020 /PressCable/ —
Pandit Dasa has launched a new mindfulness talk for New York corporate clients who want to improve efficiency and productivity in their workplace. He is a leading figure in the work-life balance field, and has spoken to many Fortune 100 and Fortune 500 companies around the US.
More information can be found at: https://panditdasa.com
The newly launched keynote is titled "Mindfulness For Stress Management And Work-Life Balance." It is designed for all levels of leadership, as well as the general workforce.
Now Pandit is open for bookings and is delivering talks and presentations around New York. During the new keynote, he will present scientific research on mindfulness and how it can be used by organizations to generate positive social connections.
Participants in his speaking events will also learn mindfulness breathing, focusing on gratitude techniques that can be used at home or work.
Research shows that in today's fast-paced business landscape, employees spend more than half their waking time doing work-related activities. Workplace stress is costing businesses over $300 billion dollars, and is leading to absenteeism, turnover, and increased healthcare costs.
To combat this increase, mindfulness is being employed as a wellness strategy by companies such as Google, General Mills, and Novartis. Staff report that they are seeing reductions in workplace stress, anxiety, and depression. In addition to this, the mindfulness approaches are being shown to improve focus and enhance productivity.
Pandit Dasa will present a well researched and insightful guide to mindfulness and how it can be used by companies to create a more positive work environment. Audiences will learn to reduce stress with deep breathing exercises, improve their concentration with focusing exercises and improve their mindset with gratitude and appreciation meditations.
In the new talk, Pandit will discuss his time as a monk, and the lessons he learned from 15 years in New York. He encourages leadership and co-workers to appreciate and celebrate the success of others.
Key messages in the newly launched talk include understanding how the mind, thoughts and emotions impact reactions and behavior. Pandit highlights how this knowledge can be used to develop a more caring workplace, allowing staff to grow.
Full details can be found on the URL above. Additional details are provided at: https://youtube.com/watch?v=-q5e4UjcdPw or at https://youtu.be/A9LpGpIRzkM
Release ID: 88954308