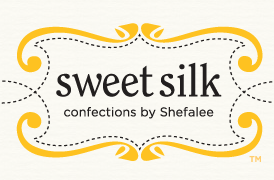 - May 18, 2017 /NewsNetwork/ —
Sweet Silk, LLC, a New York company specializing in custom Indian sweets, launched a wide range of culinary services for weddings and other special occasions.
More information can be found at http://savorsweetsilk.com.
Sweets are among the most important aspects of wedding menus, as they can be unique opportunity to make a creative cultural statement. Traditional Indian sweets, also known as "mithai", are known for their blend of milk, nuts, sugar and spices, and are widely appreciated for their texture and taste.
Sweet Silk is a professional manufacturer based in Long Island, New York. The company produces a wide range of non-traditional Indian sweets for a variety of special occasions.
Sweet Silk has recently updated its services to offer custom sweets for weddings and other special events. The company offers a wide range of flavors, all sweets being handcrafted by professional experts. Sweet Silk products are completely vegetarian-friendly and gluten-free, with vegan options available upon requests.
The company provides wedding favors and gifts, custom sweet platters and displays, and custom dessert centerpieces.
The wedding services are part of the company's efforts to provide high-quality custom Indian inspired sweets to clients across the country.There are a family-owned business with a history of providing high-quality custom sweets for a variety of clients,
Sweet Silk has been recognized throughout the world as a leading provider of traditional and modern mithai. The company has been featured in New York Times India, Wall Street Journal, Edible Queens, WPIX, and awarded the Best Dessert & Pastry at the Varli Culinary Awards.
Sweet Silk produces a variety of artisanal sweets, including seasonal flavors like Mango Coconut Cream, Vanilla Chai Spice and more. All Sweet Silk products are handmade in small batches using high-quality, organic ingredients.
The New York company ships its products across continental USA with free shipping being offered for large orders in the New York metropolitan area.
Release ID: 200882