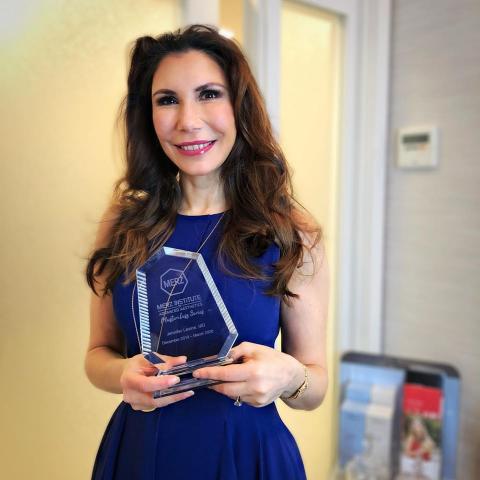 - September 30, 2020 /NewsNetwork/ —
Dr Jennifer Levine, a double-board certified facial plastic surgeon based in New York, has launched a new facial skin tightening service. Evoke is a leading-edge, hands-free facial remodeling platform that allows patients to achieve their cosmetic goals in a non-invasive way.
More information can be found at: https://drjenniferlevine.com/inmode-evoke-skin-tightening-nyc
The site explains that using Evoke, patients are able to take control of their appearance in new ways. The proprietary technology is an industry first, and delivers a structural reorganization of the facial and submental tissues.
By stimulating the production of collagen, the treatment is able to achieve a younger-looking appearance in the patient. For those seeking facial skin tightening treatments in New York for younger looking skin, it offers a practical solution.
Evoke makes use of hands-free facial applicators that deliver proven bipolar radio frequency energy to the cheeks, neck and jawline. In this way, the RF energy is able to penetrate deep into the sub dermal layer.
Evoke has the ability to maintain a constant temperature in use, remodeling the dermis and subdermal tissue to deliver more defined facial characteristics. Patients wanting to alter the appearance of their face will be able to do so with a higher level of control and accuracy.
Dr Jennifer Levine can provide a variety of New York cosmetic treatment solutions using the Evoke device. Because it's fully hands free and non invasive, it makes for an effective treatment option during social distancing. There is less face-to-face contact required during the procedure, providing added reassurance and peace of mind for patients.
Unlike other facial treatment technologies on the market, Evoke has been designed with the aim of targeting the cheeks and jowls specifically. These are typically the areas that patients have most trouble with.
The clinic states: "To achieve synergistic beauty, Dr. Levine takes a diagnostic approach to identify the source of the disharmony in a patient's features. It is only then that she creates a treatment plan that is tailored to the individual, taking into consideration their unique facial features and how they can best harmonize one another."
Full details of the new facial skin tightening treatments can be found on the URL above.
Release ID: 88979012