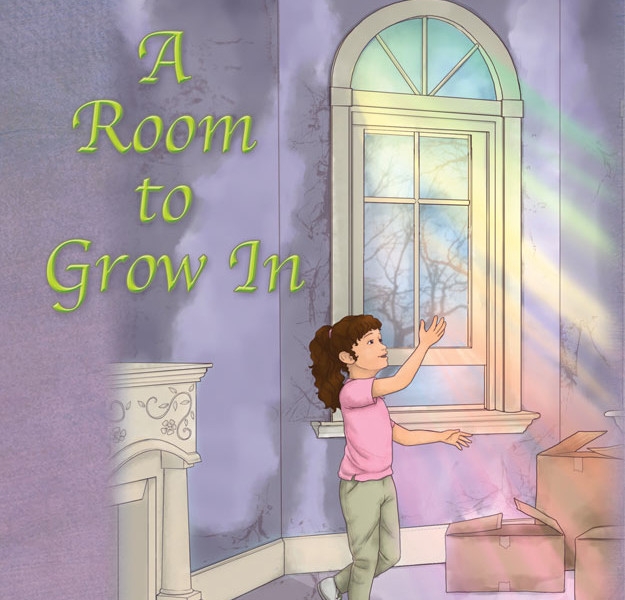 - April 21, 2015 /PressCable/ —
Constance Gottlieb, an interior designer based in New York City, is launching a children's picture book that connects children to the value of having their own special place. Images and details of the book can be found online at www.imconstance.com.
Called "A Room to Grow In," the book is inspired from the extra room upstairs so often built into Victorian homes. These rooms were used as women's fainting rooms, as birthing and nursery rooms, and even as servants' quarters.
"The idea of an extra room like this opens every kind of possibility," said Gottlieb, who also owns Refined Design (www.RefinedDesignNY.com) in New York City. "And possibilities are what childhood is all about. I want this book to touch children's hearts and help them connect with the value of a space in their own home, however large or small it might be. If they can make it their own, then they have a place for magic and imagination."
A Room to Grow In features one of these historic "rooms upstairs" as the protagonist. Known as Little Room, he was used and loved for years as a children's bedroom, but is eventually turned into a storage room and all but forgotten. But a twist of fate and the visit of a child turns Little Room's hope into reality, as a young girl sees past the years of neglect and claims this room as her bedroom. Once more, Little Room is loved and transformed by a child's imagination.
"A personal space is important to all of us, and especially children," said Gottlieb, who is also a former teacher and believes the book can inspire classroom discussions and activities. "Whether it's an entire bedroom or part of a shared bedroom or a storage area under the stairs that becomes a fort, experience has convinced me about the value of a special space for children to feel safe and to express themselves."
Gottlieb hopes that, through the magic of a book, children will empathize with the room and realize how rooms, like the children who occupy them, need to be loved and cared for. The story also touches on the challenge many children face when changing homes, and shows what a rewarding experience this can be, making the book a tool that parents can use before or after a move.
"A Room to Grow In" is available on Amazon in both print and Kindle editions, and more about Gottlieb and her written work can be found at www.imconstance.com.
Release ID: 79982