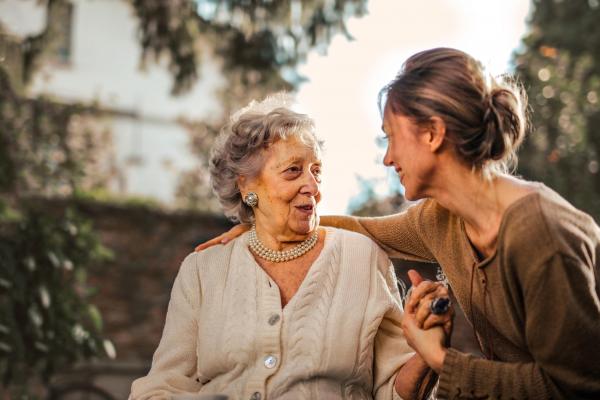 - October 29, 2021 /NewsNetwork/ —
There is clear data that patients would prefer to stay in their homes as long as possible and avoid hospitalization and intensive care in the later stages of life. A Personal Care Aide or Home Health Aide provides one with the freedom & independence to stay in the comfort of their own home.
Additional details are available at
https://www.prolifehc.com
ProLife Home Care aides assist with various activities of daily living that loved ones may no longer be able to keep up with or perform on their own. This includes bathing and toileting, maintaining personal hygiene and grooming, routine housekeeping and chores, meal preparation, and companionship. The dedicated professionals at
ProLife Home Care
provide expert care to make it possible for the elderly and disabled to continue living in their own homes instead of assistive care facilities like nursing or group homes.
The agency offers a range of non-medical in-home health services to meet the level of care patients require. The company can provide personal care aides or home health aides to assist with conventional in-home care and registered nurses for those who require specialized care management throughout Manhattan, Brooklyn, the Bronx, Queens, Staten Island, and Nassau County. Their caregivers speak over 15 languages and are competent in a wide range of cultures and religions.
Additionally, ProLife Home Care is one of the select few Fiscal Intermediaries awarded by New York State to continue the Consumer Directed Personal Assistant Program, commonly known as CDPAP. CDPAP is a Medicaid-funded, state-wide program, designed to be an alternative to traditional home care services. The program allows elderly, chronically ill, or disabled individuals – known as the Consumer – to select a relative, friend, neighbor, or other people of their choice to become their PAID caregiver. The Consumer or the person acting on the Consumer's behalf (such as the parent of a chronically ill or disabled child) assumes full responsibility for hiring, training, supervising, and terminating the employment of persons providing the services. Caregivers are not required to obtain any license, certificate, or special training in order to be hired.
Click here
for a list of counties ProLife provides CDPAP service to.
ProLife is a New York State Department of Health Licensed Home Care Services Agency (LHCSA) and a New York State Medicaid Lead Fiscal Intermediary administering the Consumer Directed Personal Assistance Program (CDPAP).
Interested parties can contact their team via their website, or call them at +1-718-232-2777 to discuss their needs.
A company spokesperson said: "Doctors and family members throughout New York City & Nassau County have turned to ProLife to deliver trusted, professional caregivers and nurses for home care. Our precise management of care ensures we offer outstanding, compassionate care to the patients we serve."
For more information, please visit
https://www.prolifehc.com
Release ID: 89051070