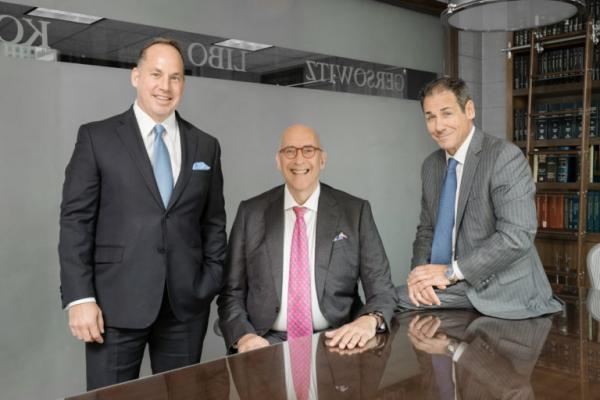 - August 29, 2019 /NewsNetwork/ —
Gersowitz Libo & Korek, PC, a law firm based in New York, announced an updated range of child abuse law services following the latest legal developments. The New York State Child Victims Act has introduced a one-year window during which victims previously barred from pursuing claims can now file a cause of action, and has extended the time for filing criminal cases to age 28, among other provisions.
More details can be found at https://childvictimsact.com/new-yorks-child-victims-act-one-year-window-to-revive-claims
Prior to the passing of the New York State Child Victims Act, victims of child abuse could only file a criminal claim up to the age of 23. The CVA not only extended this period to age 28, but also created a statute of limitation for civil claims that allows victims to file civil claims up to the age of 55, no matter how long ago the abuse took place.
Additionally, the New York State CVA also introduced a one-year window for victims of child abuse who were previously barred from filing a cause of action. The period has just started on August 14 and will end on August 14, 2020.
To ensure an adequate course of legal action and avoid potential misinterpretation, Gersowitz Libo & Korek recommend that all claims be filed no later than August 13, 2020.
The firm is always available for a free consultation at 646-653-3803, and can provide complete legal solutions for New York victims of child abuse.
With decades of experience working with thousands of clients, the New York law firm has established a strong reputation for professionalism, dedication and service quality.
A satisfied client said: "My experience with Gersowitz Libo & Korek, PC was personable, effective, kind and efficient. They were generous throughout a long and difficult time with their communication and knowledge in every interaction. No one hopes to ever need legal representation but if you do, this is the firm!"
At Gersowitz Libo & Korek, P.C., we understand the impact child sexual abuse has on victims' lives and the lives of their loved ones. Our senior partner and lead trial attorney Jeff S. Korek has represented a large number of families with children who have been abused in foster care. We have held multiple foster care agencies in New York, as well the archdiocese, accountable for their actions. We are currently representing victims of abuse at national chain stores who have been sexually abused by security personnel. We are also representing school-age children who have been sexually abused by sports coaches and educators at well-known New York state institutions.
Interested parties can find more information by visiting the above-mentioned website.
Release ID: 88913072