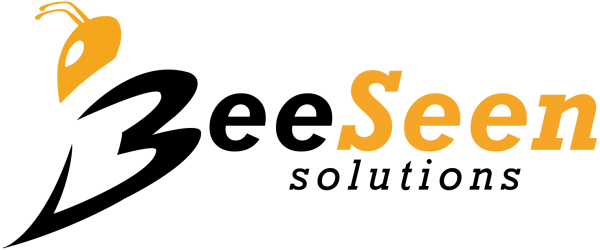 - January 14, 2022 /PressCable/ —
One of the biggest challenges facing businesses in today's online landscape is generating interest capturing attention and converting leads to sales. The right digital marketing and web design partner plays a key role in this, to drive the right strategy companies can see a positive impact from.
More information can be found at https://beeseensolutions.com
At the core of providing customized digital strategies is a deep understanding of customer experience (CX). The team at BeeSeen Solutions knows how integral the visitor experience is, and creates bespoke websites from the ground up to provide the most successful digital journey for any size company.
With over 25 years of experience, the agency has developed performance based strategies tied to a proven track record of performance tied to campaign strategies. Clients can reach a wider audience, engage their existing customers more reliably, and ultimately drive more sales.
The team will design an eye-catching website that is both informative and elegant. Businesses ensure that they make the best first impression, and will have a website that forms a strong foundation for SEO campaigns in the future. BeeSeen Solutions develops custom website's to bring client's visions to reality.
With the expanded web design service, clients receive responsive ADA Compliant and Mobile-Optimized Websites that are ideal for lead magnets, audience building, and online sales all tied to an ease in doing business. Whether clients are looking to refresh their online presence or create a new brand from scratch, the digital minds at BeeSeen Solutions provide a full 360 offering.
Additional details are provided at: https://beeseensolutions.com/website-development
BeeSeen Solutions is a full-service digital marketing and strategic advisory. The team takes pride in helping clients to achieve their growth goals and establish themselves as leaders in their field. All strategies are tailored to the specific needs of each client.
Alongside the above-mentioned web design service, clients can also get in touch for bespoke SEO and digital marketing campaigns. The agency offers ADA Compliance Solutions, Intelligent Automation, Target Lead Generation, Text to Pay/Text to Collect, Merchant Services and a full suite of Outsourcing Offerings clients can take advantage of.
Co-Founder Peter Pinto states: "BeeSeen Solutions was founded by a group of entrepreneurs who have built a number of successful companies in the retail, call center, financial services and technology industries. Over the last 25 years, our leadership team has helped take startups and develop them into multimillion dollar companies, serving business owners and corporations both locally and nationally. We remain committed to delivering a total solution for all clients regardless of if they are a small business or global entity"
Interested parties can learn more at: https://beeseensolutions.com/search-engine-optimization
Release ID: 89060056