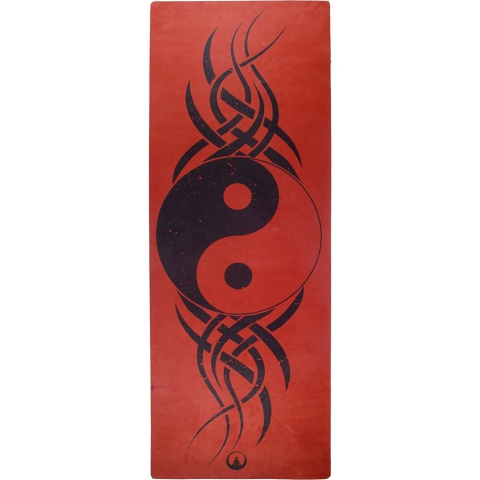 - June 20, 2017 /PressCable/ —
Los Angeles, California – June 14, 2017
Many people benefit greatly from the health benefits yoga provides. For many, yoga is an expression of life, and they find it is a way to reach a sense of fulfilling their potential. Yoga offers self-reflection, the practice of kindness and self-compassion, and continued growth and self-awareness. Therefore, people that practice yoga like having a yoga mat that enables them to express their personality, mood, and inner beauty. Soul Obsession Yoga Mats are changing the face of yoga with their abstract prints and bold colors. Many people love to express themselves through clothes, only now, Soul Obsession offers yoga enthusiasts their yoga mats that will brighten up people's day and make them look forward to each yoga class.
Soul Obsession Yoga Mats are inspired by cool and funky patterns and designs. With over 20 prints to choose from, it's easy to find a mat that will fit one's personal taste and style. The unique designs featured on Soul Obsession Yoga Mats are changing the face of yoga. No longer are people limited to just pink, blue, or black mats anymore. Soul Obsession Yoga Mats are designed to color a space. The company creates their yoga mats for people that want to be different. Soul Obsession wants people to absolutely love their yoga sessions, and feel their yoga mats offer people a fresh and modern look.
Soul Obsession Yoga Mats measure 68 inches x 24 inches, and are 4 mm thick. It weighs just under 7 pounds and also has a shoulder strap, making it easy to carry to and from a yoga class. They are constructed from a microfiber material that is 100% recyclable and biodegradable. Soul Obsession Yoga Mats are eco-friendly, and are made with natural tee rubber and water based inks. Soul Obsession Yoga Mats are odor free, and don't contain any latex, PVC, silicone, or phthalates.
Soul Obsession Yoga Mats can be used for all yoga practices such as Hatha, Vinyasa, Iyengar, Ashtanga, Bikram, Hot Yoga, Kundalini, Yin Yoga, and Restorative. The incredibly comfortable Soul Obsession Yoga Mat is also excellent for Pilates, Meditation, and Breathwork. They are extremely absorbent and eliminate the need to bring a towel to a yoga class since the mat soaks up sweat easily.
Customers that already own and use the Soul Obsession 4mm thick yoga mat say they have no problems with slipping on it while performing different yoga inversions or standing poses. The traction is fantastic, the colors and patterns are gorgeous, and people look forward to using it every day.
When it's time to clean a Soul Obsession Yoga Mat, it's best to just hand wash it by using mild soap and water. To dry it, simply hand dry over a towel rack, chair, or balcony. They dry very quickly, but it's also recommended to pat it down with a towel to speed up the process if necessary.
Made from high quality, durable natural tree rubber, Soul Obsession Yoga Mat online provides an unmatched grip, cushion, and comfort. Their calm and relaxing prints are vibrant and lively meant to help people express their personality in a large class setting.
Soul Obsession also offers sporty and durable Yoga Mat Bags that come in black with blue highlights, or pink with yellow highlights. They too are eco-friendly and are made from 100% recyclable and biodegradable materials. The Soul Obsession Yoga Mat Bags fit yoga mats between 3-6 mm, and are 24 inches wide. The bags feature a mesh water bottle holder, and eyelets to help keep an athlete's yoga mat fresh and cool. The padded shoulder strap makes carrying it easy and is fashionable, modern, and stylish. There's even a zippered pocket where personal items can be inserted.
For people in need of some exercise motivation, the Soul Obsession Yoga Mats are a fresh option to keep their yoga practice fun and exciting. Yoga mat users who desire a bit more to stand out from the rest of the crowd will find that a unique and beautiful Soul Obsession Yoga Mat can help them express themselves and stick to their yoga routine. For more details about the Soul Obsession Yoga Mat, please visit https://www.amazon.com/Yoga-Prana-Bikram-Mats-Women/dp/B01LWE81C3
About Soul Obsession:
Soul Obsession is based out of Miami, Florida. The company's Founder and CEO is Max Rivadeneira. He hopes his mats bring attention to the ongoing wildlife and water crisis happening today around the world. With a yoga mat purchase from Soul Obsession's Wildlife Collection, a 5% donation will be made to WILD.org. The WILD Foundation works to protect wildlife and the environment through its many global projects. With a purchase from Soul Obsession's Spiritual Collection, the company will donate 5% to Water.org. These proceeds will go to protect and save lives by bringing water and sanitation where it's needed the most.
https://www.amazon.com/Yoga-Prana-Bikram-Mats-Women/dp/B01LWE81C3
Release ID: 207983