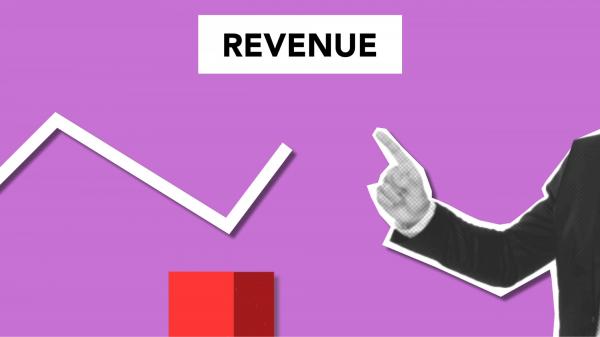 - November 5, 2021 /PressCable/ —
Leading Amazon cost recovery services launches webinar introducing proprietary, cloud-based solutions for first party vendors (1P), and soon for third party FBA (3P) sellers. chargeguard insight is much more than a dashboard and provides easily implemented solutions – all for free. Unlike most confusing dashboards, chargeguard Insight provides, transparent, data-storytelling, easier to use, and more intuitive than a dashboard. Get cost-reducing, relevant, actionable insights and recommendations to minimize future Amazon deductions. To see a demo contact chargeguard by clicking here:https://slamllc-4938b.gr8.com/ to register for the free webinar go here: https://slamllc-4938b.gr8.com/
This unique informational portal is just the icing on the cake when working with chargeguard to recover erroneous fees! Amazon vendors can increase profits within a few weeks if 3P, or within three months if 1P. Because Amazon charges more erroneous fees than any other retailer. Depending upon the vendor level percentage revenue recovered can range between 1% to 18%.
Increasing profits quickly by fighting Amazon deductions shouldn't be rocket science. With chargeguard, it isn't. chargeguard is an organization of passionate online retail specialists leveraging 40+ years of merchandising, eCommerce and shopper marketing to optimize growth and profitably on the Amazon marketplace and other eRetailers. Many major brands, such as Mars, Schick, Platex, Wet Ones, Birds Eye, Duncan Hines, Wish Bone to name a few, have enjoyed chargeguard cost recovery efforts. Click here to see more: https://bit.ly/3b6HcKp
The purpose of chargeguard is to not only help brands thrive on Amazon and eCommerce retailer platforms but also empower vendors with knowledge, actionable insights, and thought leadership needed to even an unfair playing field when selling on Amazon.
Because Amazon has to control enormous volume it relies heavily upon automation and rigid vendor policies in order to function efficiently. Consequently, there is little time and incentive for them to be proactive or expedient when it comes to cost recovery and reimbursement for their vendors. Amazon's vendor shortages and chargeback fees have become so prevalent that many sellers now just accept it as a part of doing business with Amazon. This is not right, nor necessary any longer. And it is now easy to correct with chargeguard.
Stop paying for Amazons' mistakes. Chargebacks and shortages are their hidden profit center, estimated in 2018 to be $6 billion in fees. Look at these staggering statistics on the 3P FBA side alone:
1-3% discrepancy rate for FBA managed inventory
99% of sellers are owed money by Amazon
70% of cases brought against Amazon are left pending
Note that the statistics are far greater for 1P vendors, with erroneous fees ranging from 4% to 18%.
Free, no obligation C.E.R.A. account audit reveals the amount of chargeback and shortage fees that are recoverable from Amazon. chargeguard recovery specialists then go to work to reclaim up to 70% of these fees every month. To sign up for the free audit 1P vendors-click here: https://bit.ly/3b6HcKp
3P FBA sellers click here: https://bit.ly/3mcgXsc
Although Vendor Central and Vendor Seller account access look-back is limited, chargeguard can recover erroneous fees going back 5 years.
Why hire or pay employees to navigate the confusion of Amazon revenue restrictions? Working with chargeguard is like having a full-time cost recovery department for a fraction of the price. With the addition of the new Insight data-storytelling application, fees can be mitigated, easily. Employee interaction is surprisingly limited, after initial implementation. Every week Insight hands a storyboard to management of an easy-to-understand picture of where the problems are within inventory management, purchase order notifications, packing, shipping, logistics, etc. so they can be quantified and solutions can be quickly set in motion.
Watch a free webinar on November 11, 2021 at 3:30pm (CST) packed with tips and insight on how to reduce erroneous Amazon fees, which are traditionally worse during the holiday season. Click here to register: https://slamllc-4938b.gr8.com/
As 1P vendors prepare for peak selling periods on
Amazon, typically focus on eRetail readiness,
advertising and promotional planning. However, consider the cost implications of
surging chargeback and shortage fees. Operational
preparedness and proactive fee management are key
components to maximize profitability during the
holiday season.
During this event, leaders from chargeguard will cover:
• How seasonality affects Amazon fee accrual
• Why surges in chargebacks and shortages impact profitability
• How risk be mitigated and maximize profitability
Contact chargeguard here for a free audit now: https://bit.ly/3vExmJ8
Release ID: 89051958